iPhone search traffic down by almost 50% in China; February sales were "abysmal"
22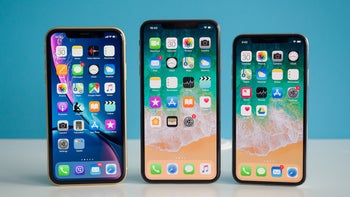 Last quarter, Apple saw its
revenue numbers plummet
as a result of weak iPhone demand in China. And according to Longbow Research (
via
Bloomberg
), the Silicon Valley-based company is still facing some pretty big challenges in the market.

Search traffic isn't the most accurate way of gauging demand but drastic drops are usually a sign of less interest. In the case of Apple's iPhone, Longbow reports that search volumes in China are down drastically year-over-year. In fact, in January searches in the country related to the smartphones were half what they were just twelve months prior. Similarly, in February traffic through the Baidu search engine was down 47%.
To make matters worse for Apple, the huge decreases in search traffic come after
multiple price cuts
by Chinese retailers. Apparently, these haven't yet helped demand and are unlikely to do so anytime soon.

Certain analysts are more optimistic about the iPhone's outlook in China but Longbow claims Chinese sales throughout February were "abysmal" and continued to decelerate. To put this into perspective, out of a reported 42 suppliers, it's claimed that 37 experienced "worse than seasonal sales" in February.

As things stand, Apple is yet to comment on its performance in China throughout this quarter. However, come April 30 the Cupertino giant should provide an update on the whole situation – the company's quarterly results are expected that day.
If the company has shown no sign of improvement throughout this quarter, a boost in sales may not arrive until the 2019 iPhone series. After all, the iPhone XS, iPhone XS Max, and iPhone XR are all almost six months old and consumers are now turning to newer devices such as the Galaxy S10, which has apparently been
performing quite well
in China.