Apple iPhone had a 5% market share in China during Q2, down from 9% in the prior quarter
20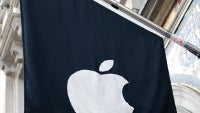 The Apple iPhone is beginning to lose market share in China. According to Nicole Peng, research director of Canalys, Apple's iconic smartphone made up
5% of all smartphones shipped
to the country during the second quarter. That was down from the 9% share of the market that the iPhone had in the first quarter. According to Canalys, the 5% share is the
lowest
owned by Apple in China since the fourth quarter of 2010.
Samsung currently is on top with an 18% share of smartphones shipped to China. And thanks to carriers like China Unicom promoting domestic entry-level models, vendors like ZTE and Lenovo are holding a bigger percentage of the market than Apple is. In fact, Beijing based Xiaomi's shipments in Q2 were just enough to outpace the iPhone and move the company to sixth place, up two notches year-over-year.
Research Director Peng says that the problem with Apple right now is that it is mismatched in China. Demand in the country is for low-to-mid range models which is Xiami's bread and butter. It also explains Apple's desire to get the low-cost
Apple iPhone 5C
out as soon as possible. Unfortunately for Apple, many see the low-cost iPhone priced at $300 to $400 which is still too high to compete, leaving Apple right back where it started from. Meanwhile, Xiaomi is expected to double its smartphone shipments this year to 15 million units from 7.2 million last year. CEO Lei Jun says he is not focused on overtaking Apple, concentrating instead on running a "
a small and beautiful company
".
After Samsung's 18% of smartphone shipments in China for Q2, Lenovo is next with 12%. Coolpad, ZTE and Huawei complete the top five. Apple could get quite a jump if it could work out a deal with China Mobile. The world's largest carrier does not offer a branded version of the Apple iPhone. Each of the top five smartphone vendors in China has a deal with China Mobile which gives them access to
740 million subscribers
. Of course, price is a big factor and could be holding Apple back. In China, the
Apple iPhone 5
goes for 5288 yuan ($864 USD) while a new model from Xiaomi to launch this quarter will be priced at 799 yuan ($130 USD).
source:
Bloomberg