Apple's A12 to be the first 7nm chipset, reaping record profits for TSMC
25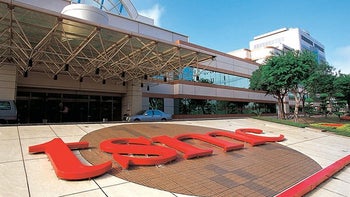 Apple has reportedly given TSMC the full contract for manufacturing the next gen
iPhone 9
,
Xs
and
Xs Plus
chipset, expected to be called the
A12
. The kicker this year is that the A12 might be the first 7nm processor to land in a retail phone, followed by the
Snapdragon 855 in the Galaxy S10
.
The so-called 7nm risk production is something that TSMC started last year, so there is a big chance that the 2018 iPhone crop will
beat the Note 9
when it comes to chipsets, unless Samsung's phablet
ships with an 8nm processor
, which will pretty much be equivalent to whatever TSMC churns out. Аll 7nm processes aren't created equal, and Samsung's ultra-violet lithography (EUV) is way more advanced than TSMC's traditional optical one, which is nearing the limit of its capabilities, yet won't be available for mass production until next year.
That means Apple would probably go back to Samsung for an eventual A13, yet it's TSMC that will reap the A12 benefits this year. In fact, TSMC is heading to a record 2018 profit year, riding on Apple's giant 7nm order. Given that analysts expect the
fall crop of iPhones to sell 100 million units
before the year rolls over, it's not hard to fathom why TSMC can clock in record profits despite that it lowered the revenue projections. The jump to 7nm is a big thing, and this production node will probably stay with us for the next few years, so we can't wait to test what the A12 will be capable of.