Samsung ramps up Galaxy S8's 10nm chipset production, 8nm and 6nm to follow
28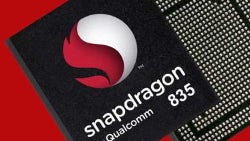 Samsung took to its newsroom today to announce that it is ramping up production of chipsets with the fresh new 10nm production node. As so far these are only the
Snapdragon 835
and
Exynos 8895
, we can safely assume that Samsung means mass production is on track. So far, more than 70,000 silicon wafers of the first generation, or the so-called LPE (Low Power Early) architecture have been shipped to clients.
The enhanced 10nm LPP and LPU models
"will enter mass production by the end of the year and next year, respectively
," according to Jongshik Yoon, Executive Vice President and Head of Foundry Business at Samsung Electronics. Those are the next stage in the production process that exist at each node - just remember how hot and bothered the first LPE Snapdragon 810/820 chipset were, and compare to the 821 that is done with the later iterations, polishing out the kinks.
Samsung also took the opportunity to announce 8nm and 6nm process technologies that have entered its foundry roadmap. Needless to say, they will "
provide greater scalability, performance and power advantages when compared to existing process nodes
," but will use the production technology developed for the 10nm and 7nm processors. All specs and technical details for the latest 8nm and the 6nm nodes will be showcased to customers at a dedicated U.S Samsung Foundry Forum that is starting on May 24th. This likely means that next year we will be witnessing even faster and more frugal chipsets going into our phones, something we can totally get behind with.