WSJ: it's back to Samsung for Apple, as LG struggles with a 6.5" iPhone display
49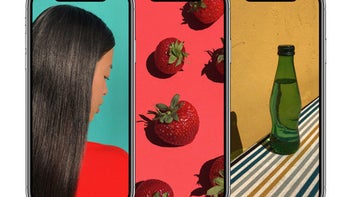 Apple is having a traumatic experience with the rumored 6.5"
iPhone Xs Plus
displays, reports the Wall Street Journal, citing "
people familiar with the matter
." The thing is, Apple is expecting for its most expensive 2018 phone to be a somewhat niche device that will represent only 20% of the new iPhones' production this year, so Apple thought it
could go to LG
to supply its large flexible OLED panel, and diversify a bit from
Samsung's near-monopoly panel pricing
.
LG, however, has reportedly hit production hiccups, and Apple has taken the rare step to make it come up with a third prototype of the alleged
6.5-incher that leaked not long ago
. LG doesn't yet have the amount of modern production equipment Samsung has installed in expectation of huge OLED iPhone orders, and apparently can't meet Apple's stringent quality and yield targets.
The new iPhones should be ramping up production in July at the latest, so that they can be announced in September, and drop a week or two later. Thus, if Apple doesn't solve LG's factory conundrum, it may be forced to rely on Samsung for the bulk of its OLED display needs yet again. Apple is forecast to make 100 million of the 2018 iPhone crop, and half of those would be OLED models, so Samsung might soon have something to
fill the idle capacity
that was left when
Apple cut the iPhone X display orders
due to lower than expected sales for the quarter.