Apple iPhone 6s vs DSLR camera: video comparison (4K vs 1080p)
85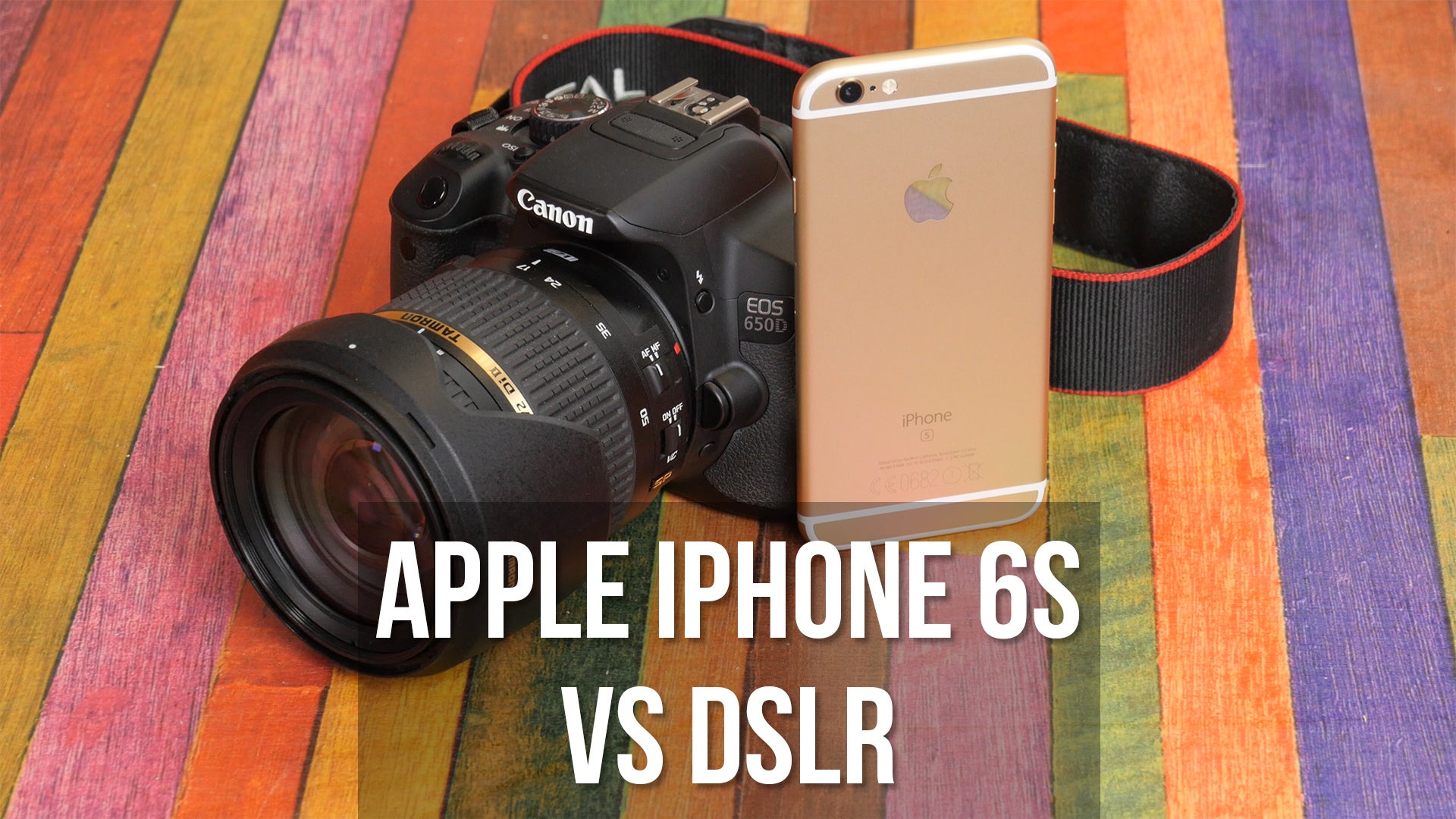 Which one records better video: a DSLR or a smartphone?
Well, that's a dumb question, you'd say: a DSLR has got the much larger sensor which is a huge advantage in low light and it has interchangeable lenses. Plus, it depends on the DSLR, of course. And you'd be right in all those considerations, but let's make a quick reality check: we've got the iPhone 6s with its new 12-megapixel iSight camera that can now record 4K video, on one hand, and the Canon Rebel T4i (aka EOS 650D), an entry-level DSLR released in mid-2012 that shoots 1080p, on the other.
Which one records better video: a DSLR or a smartphone?
We've chosen the Rebel T4i for a couple of reasons: it's a popular entry-level camera and a good representative of the DSLR class. It's what many people have bought to capture better looking photos and videos. So despite the difference in resolutions, we were curious to see what is the difference between the Canon DSLR and the Apple iPhone 6s.
Our setup on the DSLR included a Tamron 17-50 F2.8 VC lens (priced at around $600) and if you add the price of the body, you end up with a total cost of around $1,000. The iPhone 6s is definitely cheaper with its $650 full retail price. Keep in mind that we have recorded all footage using automatic settings on both devices.
So what are the results? Take a look at our iPhone 6s vs DSLR video comparison right below to find out.