Apple iPhone 5s battery life test completed: beats Galaxy S4 and Nexus 5, but far from perfect
84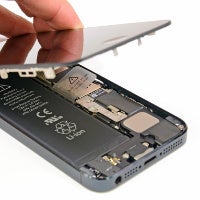 The
Apple iPhone 5s
battery life is a topic of heated debate, but how good is it really? Is the iPhone 5s battery better than that of the iPhone 5, or has it actually gotten worse? We at PhoneArena have developed a custom-designed battery life test that puts a device through its paces in a way similar to the way an average real person would use it.
Good news is that the iPhone 5s has a slightly but noticeably improved battery life compared to last year's iPhone 5. The iPhone 5s scored a respectable 5 hours and 2 minutes. That's exactly the time you should expect your phone to last if you use it non-stop, the way you usually would.
However, in real life - thank god - we don't stay glued to our phone screen all the time and when you are not using your phone it's using much less energy. In our personal experience with the iPhone 5s we have noticed that under heavy use and on a 4G LTE network, the phone manages to last a full day even under heavier use. This means you have to charge it daily. If however you use your device very scarcely, have strong signal and are not on a 4G LTE network, you could easily get two days between charges.
How does that compare to other devices? Interestingly, the iPhone 5s lasts more than some of its direct rivals like the Samsung Galaxy S4. It falls short of other competitors, though, like the Samsung Galaxy Note 3, the LG G2 and the HTC One, all of which last longer. We'd say that Apple has nailed a good balance with a phone that keeps reasonably good looks and a small battery, yet lasts an above average (but not outstanding) amount of time.
Here are some basic facts about the iPhone 5s Li-Ion battery and how it compares to the batteries in earlier generations of iPhones.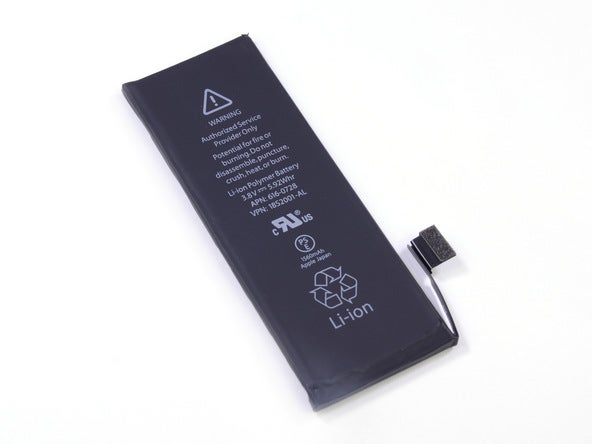 Apple iPhone 5s battery, image courtesy of iFixit.
As for our battery test, we use a simulation of real-life usage. A smartphone nowadays is used for much more than calling and texting, so we had to take this into account. The average smartphone user actually spends most of the time on the web and social media, and you might be surprised that this average Joe of a user actually listens to music and plays games more than he talks! To get a better understanding of that average use, feel free to take a look at the
top activities we do on our smartphones
.
Finally, here are two tips to help you get the most juice out of your iPhone. First and most influential tip is to try and keep brightness at the lowest possible level. It's the screen that consumes the most power! And second, make sure to go to Settings > General > Background App Refresh and disable apps there as they may run in the background without you noticing and drain your battery. For more battery advices, check out our
smartphone battery life tips and tricks
.