"Inside" the fingerprint sensor of the new iPhone 5S
48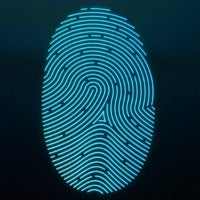 The new Apple iPhone 5S is here, and with it - a fingerprint sensor! But what does it do, and do we really need this stuff? Well, we can't offer you a complete answer just yet, but from what we saw during Apple's presentation, it looks like this new iPhone feature will prove to be quite handy in our everyday usage.
As expected, the fingerprint sensor of the iPhone 5S will be built right into the new home button (which has a new design, by the way). That means the home button will no longer be just a piece of plastic, but will actually have some quite sophisticated technology behind it.
Now that we've gotten the hardware part out of the way, let's focus on the usability cases of the fingerprint sensor. Actually, Apple hasn't been that specific when it comes to each and every way we're going to benefit from Touch ID, but we at least know that the fingerprint sensor will be used for easy and secure locking/unlocking of the device, as well as for quick authorization of iTunes purchases... which is all a pretty big deal, by the way. According to Apple, most users don't really bother to set up a pass code for their phones, because it takes some time to unlock your device every time, and there's some solid truth behind that. With the new Touch ID fingerprint scanner, though, every iPhone 5S can be easily secured, and in a way that will enable only you (and the other people whose fingerprints you've scanned) to access it. The fingerprint taken by the iPhone 5S will be stored in such a way on the device, which will make it impossible to be downloaded or uploaded to the internet, or even to Apple's own iCloud. When it comes to Touch ID prints, every sample is going to remain on the phone only. And, as we said, the sensor will be able to "remember" multiple prints, so that it won't be impossible to share your phone with others. All of this means that security with the iPhone 5S will get a pretty nice boost, as using the Touch ID sensor to unlock your device will be extremely quick and easy, while others will no longer be able to "guess" your passcode.
The other use case mentioned by Apple — authorizing iTunes purchases — also sounds like a wonderful feature. No longer are we going to need to enter our iTunes passwords each time we want to buy a new app, game, album or whatever. Now, a simple touch on the iPhone 5S's fingerprint sensor will be enough to tell the device that it's really you who wants to make this purchase.
All in all, we're very excited about the fingerprint sensor of the iPhone 5S. It's really an innovative feature (yes, other phones have had such technology in the passed, but they haven't utilized it in a way that would make it go mainstream) that promises to enhance our daily smartphone usage, and that's a very good thing.