iPhone 5S comes with a 64-bit 'A7' chipset - first ever on a smartphone
99+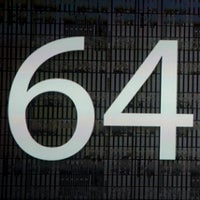 A new flagship iPhone - a new chipset by Apple! That's the way it usually goes, but with the introduction of the iPhone 5S, it seems Apple has a special treat for us. It appears that the new 'A7' chipset that will power Apple's finest will actually have a 64-bit architecture, which makes it the first mobile processor of this kind.
But what does this all mean? In short, it means that the A7 chip is expected to be a monster! Apple goes fully technical by explaining that the A7 will have an updated instruction set, 2x general-purpose registers, 2x floating-point registers, over 1 billion transistors and 102mm
2
die size. And while we could say that we're quite well-versed in the technical part of things, we don't really get why all of this is good. Thankfully, the company puts those features in somewhat more understandable terms, by specifying that the A7 should achieve a 40x faster CPU performance and 56x faster GPU performance compared to those of the original iPhone. Of course, this information doesn't really tell us much about the actual speed of the 5S, but it's a cool fact that shows us how much technology has evolved since those early days. We'll have to wait until we can play with the iPhone 5S before we can say just how much faster it is than the 5.
But of course, a 64-bit processor needs software that's optimized for 64-bit silicon, and that's exactly what Apple has done with iOS 7. The new and redesigned mobile OS, along with all the built-in apps, will fully support the new 64-bit A7 processor, while Apple says that it's made it easy for developers to update their apps to make use of the new ultra-powerful hardware. Naturally, OpenGL ES 3.0 will also be supported, just like on the new Nexus 7, so you can expect some even more breathtakingly-beautiful 3D games to flood the App Store soon! It's also worth mentioning that the A7 SoC will be accompanied by a new M7 motion coprocessor, which will specialize in things like... tracking motion data from the accellerometer, gyroscope, compass and so on. According to Apple, this separate processor will allow for much more accurate motion-tracking and will enable even more capable health and fitness apps.
source: Apple