Apple iPad 3 to be slightly thicker, iPhone 5 longer so as to accommodate a 4" display
30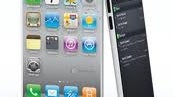 Welcome, new season of leaks about the next iDevices, we've hardly had reruns of the last one. And so it goes - the iPad 3 we've heard ad nauseam about already, is now rumored to be slightly thicker than iPad 2, in order to accommodate the
twin LED light bars
needed for the high-resolution display, which was supposedly the culprit for its delays. This one is supposed to come in March the latest, and supposedly announced as soon as January, if
its screen makers LG, Samsung and Sharp
get their ducks in a row on time.
Most of the iPad 3 stuff we've heard already, but the Fresh Prince of rumors now is that the
iPhone 5 has lost its teardrop shape
, that was supposedly in a prototype
canned this year by Steve Jobs himself
. It is now allegedly 0.31" (8mm) longer, in order to accommodate a larger 4" display, and will have metal casing. That one could be aluminum, or maybe it will be
that Liquid Metal alloy stuff that Apple bought
, which keeps the same color even if you scratch it deep, like Nokia's new polycarbonate chassis on the
Lumia 800
Windows Phone.
All rumors and speculation at this point, and will likely stay that way until next summer, when the iPhone 5 is said to be released, but we'll undoubtedly have fun guessing in the meantime.
source:
iLounge