New Apple patent application for stronger stainless steel
4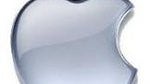 Apple has filed a new patent application that suggests the company is working on producing a new type of coating for stainless steel that will make the metal more resistant against scratching and damage from impact.
While this is not huge news, it is intriguing nontheless. This comes shortly after Apple acquired a company that produces liquid metal, so it is possible this patent could hand in hand with that material.
The substance that Apple is trying to have patented could theoretically be used on a wide array of devices. This could include computers, MP3 devices and phones. Many of Apple products already incorporate stainless steel parts, so any added production would be a bonus.
The patent also states that this coating would not affect the appearance of the stainless steel, and will not cause havoc by way of RF interference. So if this coating eventually finds its way to the iPhone it will protect bands around its side, but would it kill them to do something about the glass on the back? Tell us what you think in the comments below.
source:
Engadget