Bug in iOS can force your iPhone to crash when you receive a certain message
99+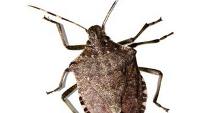 If the Messages app on your iPhone has been crashing, or your iPhone has been rebooting for no reason, you could be the victim of an iOS bug creating havoc with your handset. What sets this bug off is a line of text that is so specific that the odds of you receiving it in a message probably rivals the possibility that you will be struck by lightning this afternoon. In other words, anyone who is affected by this bug was targeted by the perpetrator. The bug is also limited to iPhone to iPhone communication, and crashes the device when it is on the lock screen.
Until Apple sends out a fix, there are some workarounds. If you can get the person who sent you the message to send another one, it will cancel out the original missive. Another way around this mess is to have a message sent to yourself via Siri, the iOS Share Sheet or from a Mac.
This is a bug that has presented itself before. Apple usually sends out a fix, all is well for a while, and then the problem returns. A number of affected iPhone owners have taken to Twitter to discuss this issue. Check out a few of these tweets by clicking on the slideshow below.
Thanks for the tip!
source:
9to5Mac
Recommended Stories