iOS 11.3 features a new Privacy icon to keep your data and Apple ID password safe
12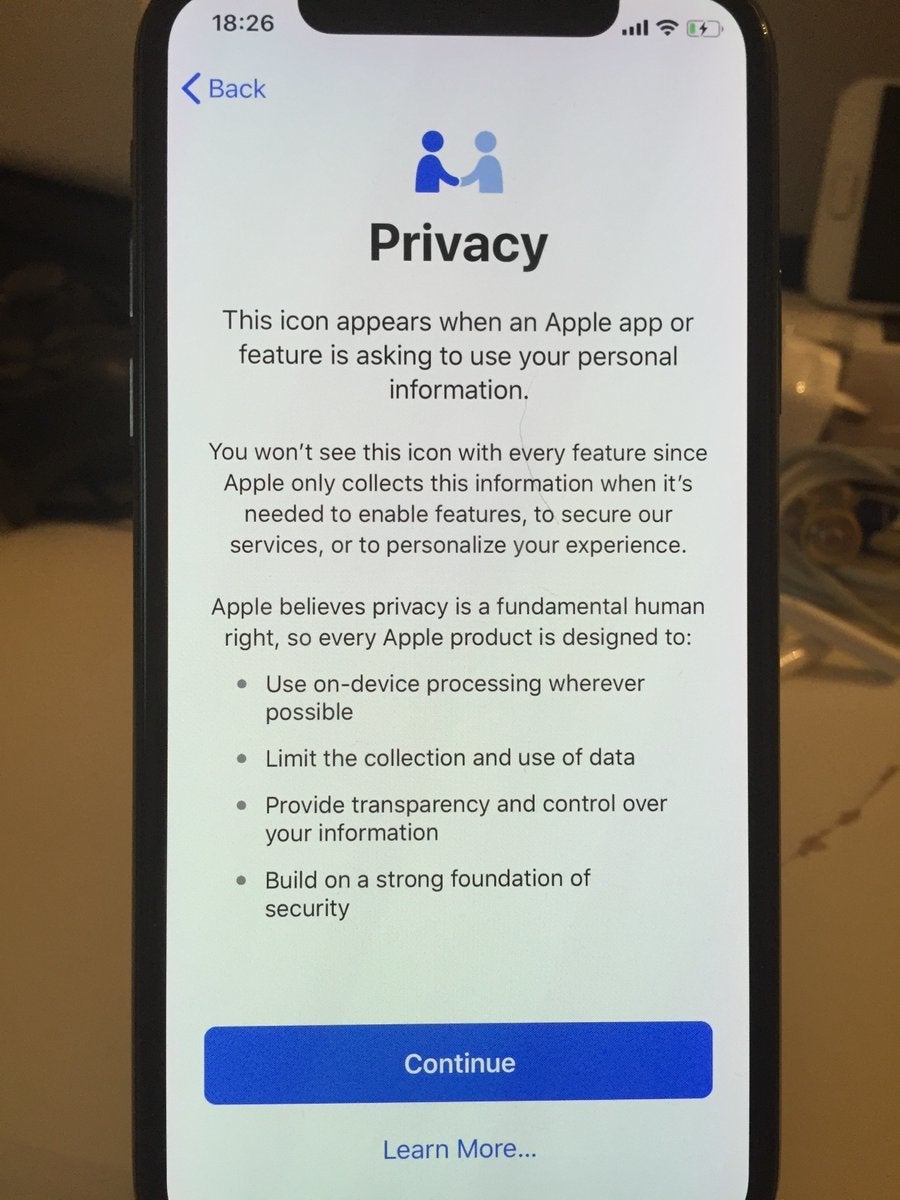 Earlier today,
Apple previewed iOS 11.3
, the latest version of the company's famous mobile operating system. While Apple revealed a lengthy list of new features that come with iOS 11.3, it did not present
all
the improvements included in it.
One of the things that Apple didn't specifically mention is a new Privacy icon - spotted by developer Dean Murphy in iOS 11.3 beta.
According to info found in the beta, the Privacy icon will show up on your device when a legit Apple-made "app or feature is asking to use your personal information" - including your Apple ID password. At the moment, it's not clear exactly where this icon will appear, but it's possible that it's going to show up in the menu bar at the top.
The Privacy icon should make it hard (or, hopefully, impossible) for scammers to steal your Apple ID password and personal data.
Last year, another developer, Felix Krause, showed that it would be fairly easy for the maker of an app or website to include an Apple-like popup window that asked for your Apple ID password, all while you may assume it's a genuine popup (see the images below). But the newly introduced Privacy icon should make it obvious when your password is legitimately required by Apple, and when not - thus, you'll know not to share your details with malicious apps or websites.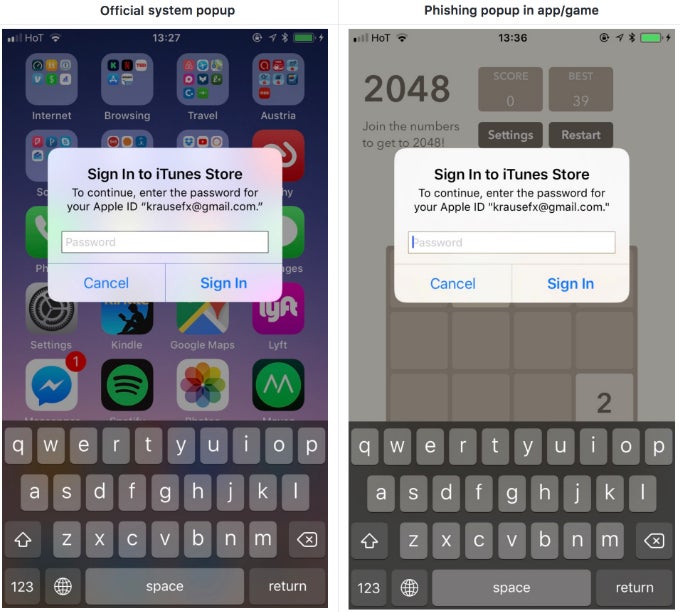 In addition to being included in iOS 11.3, the Privacy icon will be available on Apple's macOS High Sierra and tvOS, so it's going to protect a wide range of devices.
iOS 11.3 is currently available only as a beta for developers. Regular users will start seeing it on their devices in the coming months - on iPhone 5s and later, all iPad Air and Pro models, iPad 5th generation, iPad mini 2 and later, and the iPod touch 6th generation.