Apple poaches Nokia executive in an attempt to improve iPhone sales
39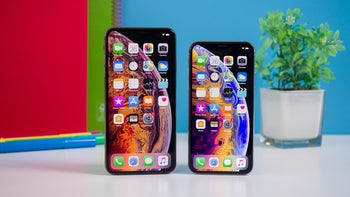 Apple announced recently that it has appointed Ashish Chowdhary as its new India operation head, industry sources told
IANS
. Ashish Chowdhary currently works for Nokia Networks as Customer Operations Officer, but come January 2019 he'll be joining Apple,
The Economic Times reports
.
The information has been confirmed by Nokia Networks earlier today, so the information seems to be 100% accurate. The Finnish company said that Chowdhary will continue to work for Nokia until the end of the year, but that starting next year he'll join another company.
Chowdhary will continue to lead Customer Operations and remain a member of the Nokia Group Leadership Team until the end of 2018. He will then leave Nokia to take a leadership position in another company.
In an attempt to boost the company's market share in India, Apple chose Chowdhary to lead its operations in the country. Chowdhary's expertise and knowledge of the local industry recommend him for the leadership position at Apple, as the Cupertino-based company is trying to improve its financial results in one the fastest growing markets after China and the United States.
Apple India
lost a few executives back in August, so the new appointment is seen as an important part of the ongoing reorganization of the company's leadership team. Also, Apple sold a pathetic number of iPhones in India last year (3.2 million units) and has a 2 percent market share, so there's definitely room for improvement.