Apple head-hunting telephony experts: looking to expand voice services?
3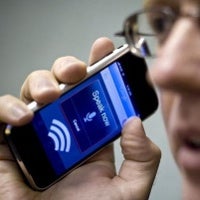 Apple is looking to hire experts in telephony – a couple of job openings on Apple's website opened the discussion about Cupertino possibly expanding into providing telephony services. But
Apple becoming a carrier
seems like the least likely conclusion to arrive at after seeing the job ads.
If we could take a guess at why Apple is suddenly hiring telephony experts, it would be the close collaboration it has with three, and might soon have with all four major US carriers. We know that the carriers sign expensive multi-year contract in order to be able to sell the iPhone, and we imagine there are some common grounds that need to be worked on by both Cupertino and the mobile operators. That would be our number one guess.
Along with that, it's possible that Apple extends its FaceTime service, and we can easily imagine FaceTime rivalling Skype as it's in every new iPhone anyway. The additional talent might help Apple with that, but on the flipside of things carriers have never really liked Skype for obvious reasons, so this leaves the FaceTime suggestion second on the guess list.
Do you have any suggestions? Let us know in the comments below.