Apple has tried making a titanium iPhone, but failed; Essential made one, but it is "not for everybody"
19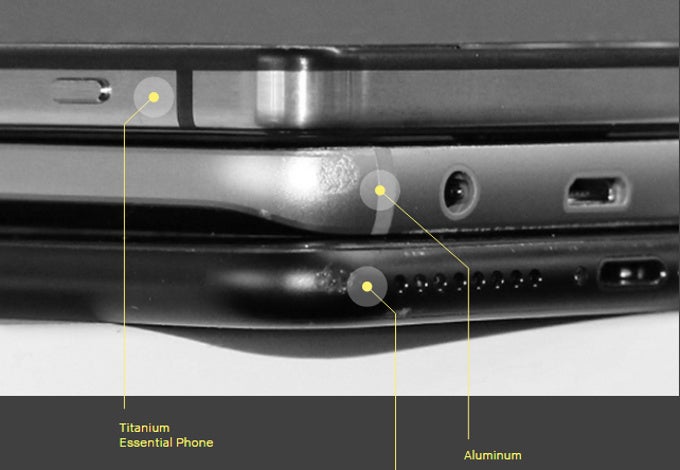 The
Essential Phone
has just gone official, and it's a lush concoction: it ditches the common aluminum in favor of a more premium, titanium frame, it swaps the glass back for ceramic, and it is packed with the most powerful hardware out there and a novel magnetic modular system. And it's not yet ready. You can reserve the phone for $700, but there is no release date just yet.
But if you like it, you'd still better reserve it now because the
Essential Phone
is
"not for everybody"
, according to Jason Keats, head of product architecture at the company.
In fact, that's what makes it awesome:
"We've gone after technologies and methods of manufacturing that aren't designed to support 50 million devices,"
Keats says. While companies like Apple are forced to choose material and strategies that scale well for 50 million plus people each quarter, Essential has the luxury of being new and not needing to sell 50 million in a quarter. This means that it can use technologies that might be available for a manufacturing gig on a lesser scale. Companies like Apple would be forced to reject those for their flashy and popular gadgets for obvious reasons, but Essential does not need to.
The Essential Phone is made from titanium, a durable material that is extremely hard to mold
This is not just talk: the Essential Phone is made of titanium, a material that is especially tough to machine.
"So we literally traveled around the world to find somebody who could process in a different way,"
Keats says. And they did: they found a relatively small German shop that injection molds titanium.
Essential engineers even proudly say - off the radar - that Apple tried to build the next iPhone from titanium, but simply could not.
This means that your Essential Phone could be special. In a way that a luxurious Swiss watch is special. In a way that an iPhone cannot be. At the very least, it will not be a commodity.
"You know it's going to be a little exclusive,"
Keats sums it all up about the Essential Phone. And we take notice.