Apple has opportunity to make a mark in mobile payments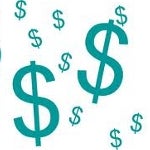 With
Google Wallet having problems working on a new flagship Android model
,
facing competition from a new Sprint mobile payments service
and
carrier-owned ISIS
, this might be a
good opportunity for Apple to launch a full mobile payments system
. After all, researcher Gartner said that mobile payment transactions will rise world-wide from $170 billion in 2012, to more than $600 billion by 2016. Traditionally, that much growth would be like catnip to the Cupertino based manufacturer.
Google Wallet, ISIS and Sprint Touch are
designed to use the NFC short-range transmitter
to help Android users put their phone near a POS terminal to pay a bill using a specific credit card. Microsoft said last month that it will soon offer a mobile payment service that stores credit card and mobile payment information. Apple does have a current service that is part of iOS 6, but it doesn't offer the same functions as the others.
"Apple is always a comfortable number two. They let their competitors do their market research for them."-Gene Munster, Piper Jaffray
In June,
Apple introduced its Passbook service as part of iOS 6
that stores coupons, loyalty cards and tickets. What it doesn't do is connect to your credit cards and debit cards so Apple's Passbook cannot be used to make mobile payments. The
less than all encompassing service
was the result of a battle between Apple's engineers who wanted a service to compete with Google Wallet, and Apple's executives who wanted to go slowly. The company's head of world-wide marketing, Phil Schiller said that Apple did not want to fight for a share of the mobile payments pie. For Apple, it is the typical way it goes about things according to Gene Munster, Piper Jaffray analyst. Munster says Apple likes to wait for others to be the first in any new market before entering, which is why we have yet to see the company make a move in mobile payments.
With more than 200 million Apple iPhones sold, and 400 million credit cards on file with iTunes, Apple would seem to have a big advantage in the mobile payments game. Apple engineers last year started discussing plans for mobile payments. Would they build it into the Apple iPhone or would they build their own network? Would they make payments directly to merchants, acting as a bank or would they team up with a financial company? Apple software head
Scott Forstall had an idea for a wallet app that
could hold coupons and payment methods and help the user decide which credit card to use
for a specific transaction, depending on the costs to the user.
did have some NFC technology patented
, but had some worries about the security of the system, its heavy toll on battery life and its slow acceptance by retailers. Some researchers say it will take another 3 or 4 years before companies become more enamored of NFC. Still, speculation is that
the next iteration of the Apple iPhone will include NFC support
.
Earlier this year, the whole mobile payments system came up for executive review. CFO Peter Oppenheimer was more interested in using the internet for the necessary data transmission instead of NFC. Mr. Schiller, the software exec, was worried that those customers who had a problem with a merchant might blame Apple for the whole experience. So the top brass decided to go ahead with the scaled down Passbook feature which, as we said, is not a mobile payment system at all, but a place to hold coupons, loyalty cards and such.
But this is not the time for Apple to hold back. The entire mobile payment industry is
looking for a leade
r and Apple has everything needed to become the top player in a new market. Even if Piper Jaffray's Munster is right about how gingerly Apple enters a new market, the engineers at Apple like the idea of entering the mobile payment industry as do the code jockeys. What is holding Apple back are the suits, unusual for a company led by engineering and software. But instead of a device, what is being sold is money and Apple executives may feel that this is their area of expertise.
source:
WSJ