Apple going after iPhone hackers, blocks their iTunes accounts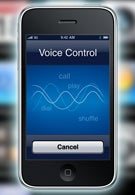 Certain developers with enough knowledge on software hacking have been playing with the iPhone's platform since time immemorial, making it usable with various carriers and open to installation of unofficial apps. The process known as jailbreaking has become a common term for iPhone users around the world, as it provides them with freedom that is otherwise unavailable with Apple's official ROMs.
Until now, Apple was trying to retaliate these developer efforts by releasing updates (that automatically lock your iPhone) every now and then. This method obviously doesn't work though, as it takes little time for hackers to, once again, jailbreak the software. So, Apple has now decided to try a different approach – it has blocked the iTunes accounts of at least two iPhone hackers: Sherif Hasim, responsible for the development of a hack for iPhone OS
3.1
.3, and iH8Sn0w, who has developed the XEMN tool for unlocking iPhone OS 3.1.3's radio baseband for the 3G and 3GS. Both guys have shared on Twitter that their accounts have been banned for "security reasons". It's perfectly normal for Apple to fight back hackers, but is this the most suitable and effective way to do it? Will it make them stop messing around with the operating system? Hardly. Maybe they should just try to hire some of them to develop a more reliable security for the OS or something, but banning their iTunes accounts… come on guys, that's just not cool!
Apple iPhone 3GS Specifications
|
Review
source:
Twitter
,
more
via
The Register