This is what Apple's foldable smartphone could look like
24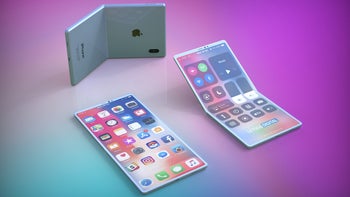 The likes of
Samsung
, Huawei, and Motorola are all set to announce their first foldable smartphones later this year. Apple, however, isn't expected to unveil its offering until the second half of 2020 and, with such a long wait ahead of us, details about the device are rather limited at the moment. But thanks to the folks over at
LetsGoDigital
,
a recent patent which sheds some light on Apple's future offering has now been
uncovered
.
Unlike the adaptations from Samsung and
Xiaomi
which are expected to fold horizontally, Apple is seemingly developing a smartphone that can be folded vertically, much like the upcoming
Motorola RAZR
.

Looking at the front of the envisioned smartphone, it seems Apple is aiming for an almost entirely bezel-less design that sports no notch. When opened up, the device can be used just like any of Apple's recent iPhone X-branded devices. However, there are a couple of options when it comes to folding.

If users wish to use just a smaller portion of the display, the smartphone can be folded outwards in half, giving them access to either the upper or lower area of the panel.
Alternatively, the smartphone can be folded inwards. This deactivates the display entirely and lets users easily store the device in their pockets.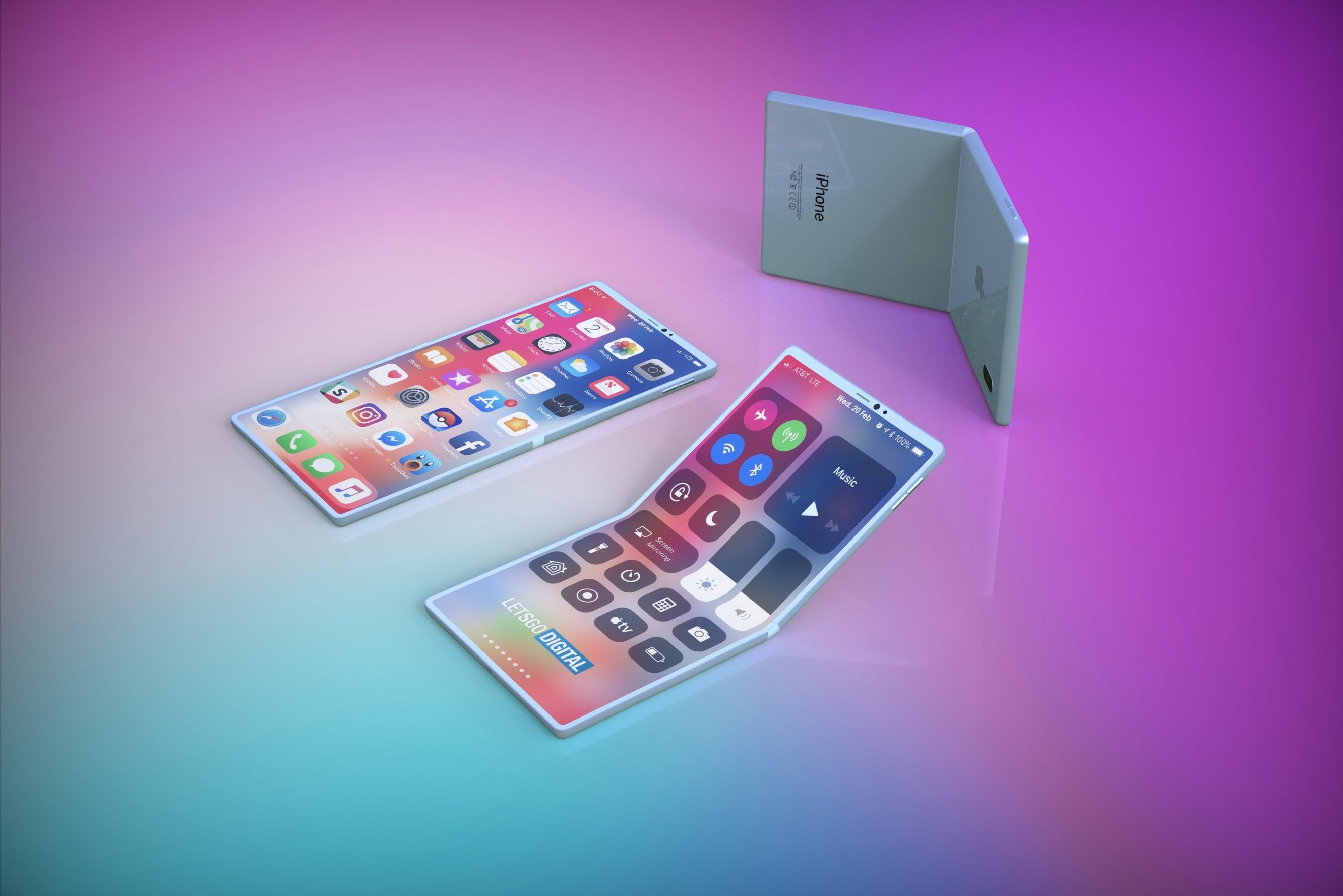 Apple foldable smartphone concept render based on patent
Unlike most competitors which have now filed more detailed patents, Apple's one is relatively simple and doesn't provide any information in regards to the smartphone's functionality. Nevertheless, these are details that will likely emerge over the course of the next year.
Elsewhere, the documentation doesn't specify anything about the number of cameras on the rear either. With rumors of a
triple-camera iPhone
in 2019 gaining pace, though, it seems likely that any foldable offering from Apple will feature at least three cameras on the rear.
Lastly, there is no indication as to whether this phone will support 5G or make the jump over
to USB-C
. These features are, however, expected to feature on Apple's regular
iPhone series in 2020
that launches alongside its foldable alternative.