Apple accused of stealing fingerprint technology, to be sued by a "patent troll"
29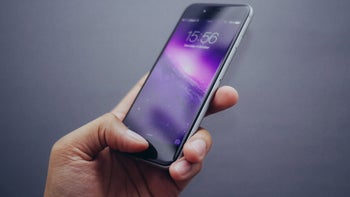 Patent infringements are nothing unusual these days. Companies sue one another left and right claiming to be the original creators of a certain technology. On top of this, Apple often happens to be sued by so-called patent troll companies, and it seems like the Cupertino company is the suspect once again. Korean company Firstface claims to own the patent of a fingerprint scanner, built in the home button of the smartphone, a.k.a. Apple's Touch ID.
Accusations of the supposed technology plagiarism came directly from Firstface co-CEO Jung Jae-lark. He said his company had filed the patents for a mobile fingerprint authentication system, where the scanner is placed in the home button of the device, in multiple countries, including Japan, Korea, and the US, back in 2011. Those claims, however, may be nothing more but an attempt to make some easy cash out of Apple.
Apple has just come out of another lawsuit by a patent troll. The company must pay
$500 million to VirnetX Holding Corp.
over infringing patents related to FaceTime, VPN on Demand and iMessage.
source:
9to5mac