Apple expected to report slow iPhone sales growth later today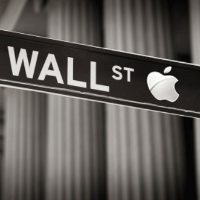 After the U.S. stock market closes today at 4pm EST, Apple is expected to announce the results of its first fiscal quarter for 2016. These figures represent activity from October through December, and covers the all important holiday shopping season. Going up against a record quarter last year
that saw Apple ring up 74.5 million iPhones
, Wall Street sees growth of just sightly more than 1% to 75.5 million.
Have we reached a saturation point for the iPhone? This year's expected 1% growth compares to the 46% year-over-year gain in handset sales tallied by Apple during the 2014 holiday season. Things could be getting worse. Apple is forecast to sell 54.6 million iPhone units in the current quarter which ends in March. That would compare negatively to the 61.2 million units sold from January through March 2015, making it the first time in the history of the device that Apple would have to announce a quarterly year-over-year decline in iPhone sales. But we won't know that for sure until fiscal Q2 earnings are announced in April.
Most analysts don't see growth returning to the device until the launch of the
Apple iPhone 7
. By tradition, the
iPhone 7
should offer a new design;
rumors suggest that the phone will be waterproof
and will eliminate the 3.5mm earphone jack in order to make the phone thinner. We also could see a larger capacity battery inside the next iteration of the phone.
Apple iPhone 6s
Apple iPhone 6s Plus
source:
Reuters