Apple expected to drop support for 32-bit apps in iOS 11
12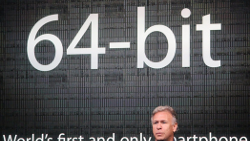 Based on a pop-up alert that iOS users are seeing with the latest iOS 10.3 beta, Apple will drop support for 32-bit apps on a future version of iOS. The message that accompanies the pop-up is directed to the user of a particular app, stating that the developer of the app will need to update it so that it will remain compatible with iOS.
Some developers have already updated their apps as far back as September 2013 with the unveiling of the
Apple iPhone 5s
. That model featured the 64-bit A7 chipset, allowing the iPhone 5s to be the first smartphone to support this technology. At the time, some iOS developers went ahead and updated their apps, while others decided to sit back and continue offering 32-bit support. In February 2015, new iOS apps needed to offer 64-bit support. App updates were required to do likewise by the following June.
But more than two-years have gone by since the 64-bit A7 hit the market, and Apple is hoping to force developers to update their 32-bit apps by ending support for the older technology. Besides the pop up message, Apple could also decide to contact developers separately by email to warn them. Apple traditionally waits for the next major iOS release to make a change like this, which means that developers will need to update their apps before iOS 11 is released. We should see that take place in September following a June unveiling at WWDC.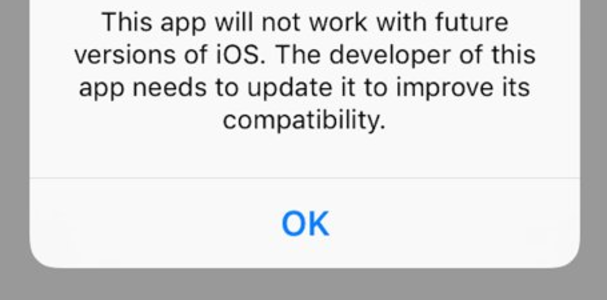 Pop up warnings that started in iOS 10.3 beta 1 could alert developers that they need to update their apps to support 64-bit technology
source:
@steipete
via
AppleInsider