Brilliant strategy by Apple's lawyer minimizes Qualcomm's contribution to the iPhone
9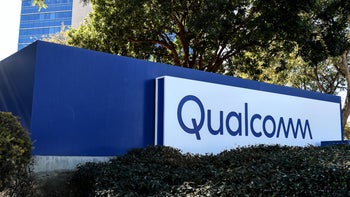 Apple and Qualcomm have kicked off their billion dollar antitrust trial in San Diego.
As Foss Patents reports
, the opening statement from Apple's attorney contained some major points that Apple will probably continue to hammer at during the trial. First, some background. When Apple exclusively used Qualcomm's modem chips for the iPhone from 2011-2015, both sides agreed that Apple would receive a $1 billion incentive payment from the chip maker annually. But Qualcomm stopped making this payment after Apple spoke out against it during a hearing held by the South Korea Fair Trade Commission. At the same time, Qualcomm discovered that Apple was planning on using Intel's modem chips on some of the
iPhone 7
models.
Once Qualcomm stopped paying Apple the $1 billion incentive payment, the latter told its contract manufacturers like Foxconn, Pegatron, Compal and Wistron
to stop making royalty payments to Qualcomm
; the contract manufacturers usually handle the licensing of parts. As you might imagine, billions of dollars are up for grabs in this case and both Apple CEO Tim Cook and Qualcomm CEO Steve Mollenkopf are expected to testify.
This morning, during his opening statement on behalf of Apple, attorney Ruffin Cordell from Fish & Richardson discussed how Qualcomm's royalties are based on the retail price of a phone. This has been capped at $400 by Qualcomm, but still represents a much higher value than the $20 cost of a Snapdragon modem chip. But this means that the company collects royalties on parts that it has nothing to do with. This has infuriated many smartphone manufacturers besides Apple.
Mr. Cordell made the brilliant decision to minimize the importance of Qualcomm's contribution to an iPhone. And he did this by pointing out that an iPhone can still function without Qualcomm's modem chip by using Wi-Fi. This means that Apple is not dependent on Qualcomm's modem chips. As a result, Apple's attorney might be able to convince a jury that Qualcomm is not entitled to royalties based on the price of a complete smartphone. Instead, you can expect Apple's legal team to say that the chip maker is only entitled to a royalty based on the $20 part it contributes to a handset regardless if it is mounted on a $300 handset or one that costs $1,000.
How the jury decides this case could have a large impact on Qualcomm's business practices moving forward. And the chip maker is still on pins and needles awaiting Judge Lucy Koh's decision related to the FTC v. Qualcomm case heard earlier this year. That non-jury trial examined Qualcomm's "no license, no chips" policy, and other controversial sales practices that Qualcomm uses to sell its chips.