The future of Qualcomm is now in the hands of one person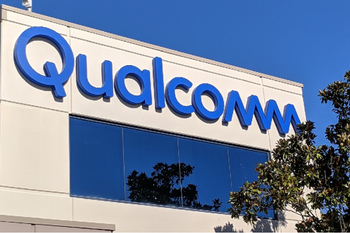 According to CNET
, both the FTC and Qualcomm delivered their closing arguments today in front of Judge Lucy Koh, winding up the important FTC v. Qualcomm non-jury trial. FTC attorney Jennifer Milici warned the court that Qualcomm's alleged monopolistic chip selling tactics need to be stopped. Otherwise, she said that the same policies that were used to sell 3G and 4G chips, could continue when Qualcomm sells 5G chips to phone manufacturers. These companies are paying royalties and licensing fees that are too high, claims the FTC.
Milici said that Qualcomm doesn't want to compete based on the performance of its chips and instead makes it difficult for rival chip companies to win business. The burden of proof was on the FTC to prove that Qualcomm did run like a monopoly, using that power in the industry to receive high royalties from phone manufacturers. Additionally, the agency had to prove that other chip makers were negatively impacted, and that Qualcomm is continuing to operate in this manner.
During his closing argument, Qualcomm attorney Robert Van Nest said that the FTC failed to meet its burden. Qualcomm, he said, won its business by out innovating competitors and by offering superior chips. Van Nest said that Qualcomm's rivals weren't hurt by the company's actions, pointing out that Intel now sells modem chips to Apple, Samsung and Huawei have developed their own modem chips, and MediaTek is now the second largest wireless chip supplier in the world.
"If the task is to decide whether Qualcomm maintained its position through innovation, skill, technology or through licensing practices, it's a lay-down hand. The FTC hasn't "proven anything with respect to licensing practices that had impact on advancement of this technology."-Robert Van Nest, attorney for Qualcomm
So now, the future of Qualcomm's business practices is in the hands of Judge Lucy Koh, Yes, this is the same judge who sat on the bench during 2012's Apple-Samsung patent trial. The FTC asked when Koh might render her decision, and was told not to expect a speedy verdict. The judge said, "I'm generally fairly fast, (but) something of this magnitude is going to take longer."
If the FTC prevails, Qualcomm could appeal the decision. But it also could result in Qualcomm changing the way it sell its chips, including the firm's current "no license, no chips" policy. And from here, Qualcomm faces other lawsuits including one filed by Apple and its contract manufacturers. The plaintiffs are seeking $27 billion in damages from the chip maker.