Apple denies knowledge of NSA program that spies on iPhones
25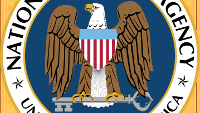 A day after a security researcher named Jacob Applebaum, and German publication Das Spiegal revealed documents
alleging that the NSA has an active plan in force to steal data from iPhones
, Apple denied that it was involved in any way with the operation, or that it even knew about it. In a statement, the Cupertino based tech giant said that it has been unaware of the program, said to be called DROPOUTJEEP. Apple vowed to protect its customers from security attacks, regardless of who is behind it.
Yesterday's report claimed that the NSA has a program to intercept Apple iPhone units ordered online and then install spyware on the devices. The information picked up by the activities of the agency include contact lists and SMS messages. The agency can also pinpoint the location of an iPhone user using information from a cell tower. And the NSA is believed to have the capabilities of remotely operating the camera and microphone of an iPhone that they have "infected".
It might seem like a movie script to read about the government intercepting deliveries of iPhones ordered online, and implanting spyware in them. The NSA is believed to be working on a way to install the spyware from a remote location, without actually handling the unit it is installing spyware on.
What prompted the response from Apple were comments made on Monday by Applebaum that accused Apple of being involved in the operation. Pointing to the documents he helped make public, Applebaum said that they show that the NSA has a 100% success rate implanting spyware into iPhones. With that kind of success, the researcher feels that Apple has to be involved somewhere in the program. Apple's statement is a flat-out denial of these accusations.
"Either [the NSA] have a huge collection of exploits that work against Apple products, meaning they are hoarding information about critical systems that American companies produce, and sabotaging them, or Apple sabotaged it themselves."
-Jacob Applebaum
"Apple has never worked with the NSA to create a backdoor in any of our products, including iPhone. Additionally, we have been unaware of this alleged NSA program targeting our products. We care deeply about our customers' privacy and security. Our team is continuously working to make our products even more secure, and we make it easy for customers to keep their software up to date with the latest advancements. Whenever we hear about attempts to undermine Apple's industry-leading security, we thoroughly investigate and take appropriate steps to protect our customers. We will continue to use our resources to stay ahead of malicious hackers and defend our customers from security attacks, regardless of who's behind them."
-Apple
source:
TechCrunch