Apple could have problems obtaining iWatch trademark in some countries, including the U.S.
19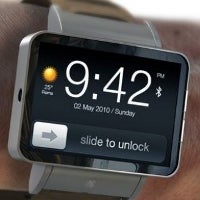 Over the last week, Apple's regional attorneys have been on a
Tasmanian Devil-like whirlwind tour of countries
, filing trademarks for the iWatch. This is expected to be the name of Apple's rumored smartwatch. So far, it has been smooth sailing for Apple in places like
Mexico
,
Japan
and
Russia
. But when Apple gets around to the U.S.,China and U.K., there might be some difficulties. According to a published report in China, in that country both "iWatch" and "iWatching" have been trademarked.
In the states, a company called OMG Electronics that unsuccessfully tried to raise money to build a smartwatch on crowd-funding site IndieGoGo, owns the "iWatch" trademark. The good news there is that the company will probably be open to selling the trademark for the right price. In the U.K., a company called Probendi has the right to the "iWatch"name. This company owns a monitoring smartphone app that "sends real-time audio, video and location data to the Critical Governance platform." The problem for Apple is that the trademark covers the
entire EU
.
Apple has already been through the Chinese trademark process when it ended up
having to pay $60 million to Chinese company Proview for the right to use the iPad name in the country
. In that case, Apple though it had secured the right to the iPad name throughout all of China, but had negotiated a deal with a division of Proview that had the right to the iPad name for Taiwan only. This time around, 9 companies have registered the "iWatch" name in China, but most of them are invalid. A trademark in force for the name "iWatching" might be enough to give Apple trouble.
source:
electronista