Apple iWatch trademark mission on the move
12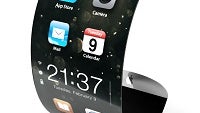 We have been seeing a methodical stream of news about Apple filing for
trademarks in Russia
,
Japan
,
Mexico
and Taiwan. As you might expect, things are not stopping there. Apple has also filed trademarks for iWatch in Turkey, Chile and Colombia.
Actually, iWatch already has 10 "live" trademark filings in some form in the US Patent and Trademark Office's Trademark Electronic Search System (TESS) to one degree or another. Apple is likely just making these filings to pro-actively defend the brand once it comes to market.
All this activity pretty much ensures Apple is working on a smart watch of some type even though the company has not acknowledged the existence of such a device. Of course, Apple will be joining a segment that will be getting crowded very quickly. All of the other major manufacturers are developing their own connected watch devices, or have one on the market already.
source:
The Register