Apple closing in-app purchase bug in iOS 6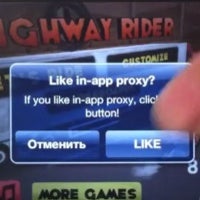 Last week, Russian hacker Alexey Borodin found a way to circumvent Apple's in-app purchase system by setting up his own server for purchases and thus allowing us to buy stuff inside app for free. We've heard that Apple is working on the issue and now we have the hacker admit the gap will be closed in iOS 6.


"By examining last apple's statement about in-app purchases in iOS 6, I can say, that currently game is over. Currently we have no way to bypass updated APIs. It's a good news for everyone, we have updated security in iOS, developers have their air-money. But, service will still remain operational until iOS 6 comes out," Borodin said on his blog.


So, it will be up to developers and the version of end user devices whether this will continue to wrok. So far, the server that bypasses Apple security is still running and lastly the same hack was transplanted to the Mac App Store. It seems that's where Apple will be looking to patch next.
source:
In-AppStore