Apple chose Beats, Phonebloks chose Sennheiser!
37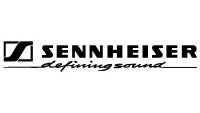 As Apple's impending
Beats acquisition
provokes fiery debates among audiophiles and analysts, German audio system overlords Sennheiser announced a partnership with
Phonebloks
. Sennheiser isn't giving away details of its involvement, but it reassures us that its audio technology expertise "will be called upon where matters of speech and audio transmission are concerned".
Commenting on the cooperation, CEO Daniel Sennheiser himself said that Phonebloks
"clearly matches our own understanding of sustainable, forward-looking investments."
Talk about that famous German punctuality!
While Sennheiser's cans aren't endorsed by Dr. Dre and Jimmy Iovine, the family company, which was founded in 1945, knows what sound quality is about. Its involvement with Phonebloks will probably carry across
Project Ara
in some ways, which already makes us like the innovative modular phone project even more.
In case you are left wondering, Phonebloks is now a modular smartphone community that's formally separate from Google's Project Ara, but actually works along with it to bring the modular concept to fruition sometime next year.