Apple betting heavily on flash RAM
10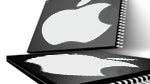 Apple doesn't make many acquisitions, so when they buy a company it's worth taking a closer look to get a peek at where Apple is headed. Last week we reported that
Apple bought Anobit
, maker of a unique type of flash Ram.
For those of you who don't keep up with the different types of RAM, flash RAM is able to act as permanent storage - think of it as a hard-drive without moving parts - because it stores information even when the device is powered down. DRAM, the type you buy in sticks to upgrade your PC with, can only store information when the device is actively powering the RAM. This makes DRAM very fast at getting information into and out of its temporary storage as the CPU needs it, but also explains why you need a hard-drive or other storage device in addition to DRAM in your computer.
Due to its small size and lower power consumption, flash RAM is heavily favored in mobile devices over platter-based hard-drives
, and Apple's mobile devices all make use of it. Moreover, many of Apple's laptops (including all of the MacBook Air models) use flash RAM as a solid state drive (SSD) that replaces the spinning-platter hard-drives more normally seen in computers.
It's easy to see why Apple is interested in flash RAM production, but why Anobit? Possibly to get a lock on Anobit's Memory Signal Processing (MSP) technology. MSP is intended to increase reliability and performance while lowering power consumption, all qualities that Apple would like to see as distinguishing features of their mobile devices going forward.
By purchasing Anobit, they can make sure MSP-based flash RAM is always available to their iDevices
, and restrict its use in competitors' devices. And they think highly enough of that technology to spend close to half a billion dollars in a rare purchase of another hardware company.
source:
AppleInsider