Apple rumored to buy flash storage maker Anobit for $400-$500 million
12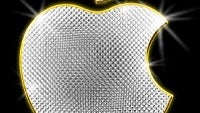 Apple is not the type of company that grows on acquisitions of hardware companies. As a matter of fact, Cupertino has only bought four hardware companies in the last 20 years despite having the resources to nearly buy the whole phone industry. That's why its intent to acquire
Israeli flash chip maker Anobit
is particularly interesting. A TechCrunch report relayed a Hebrew report from Calcalist claiming that Apple is in talks with Anobit and is close to inking a deal worth $400 to $500 million.
This exceeds one of Apple's biggest acquisitions to date - Cupertino paid $404 million for NeXT back in the years. The current focus of Apple's acquisition hunger, Anobit, specializes in flash storage for enterprise and mobile enhanced with the proprietary Memory Signal Processing (MSP) technology. MSP is the reason flash chips from Anobit get a boost in speed, endurance and performance. The algorithms behind MSP allow to compensate for some physical limitations of NAND flash.
Interestingly, the Calcalist report claims that Apple already relies on Anobit's solutions implemented in the iPhone, iPad and MacBook Air. Anobit also holds 21 patents on its technology.