Apple asks ITC to add newer Samsung models to import ban
49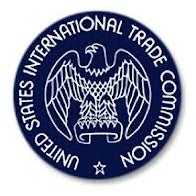 Earlier this month, we told you that because
the President failed to veto an ITC based import ban
, certain older Samsung models cannot be shipped into the U.S. Korean based Samsung still has one last hope, which is an appeal it filed in court. The ITC has found that Samsung was guilty of infringing on a pair of Apple's patents. Believe or not, Apple has filed an appeal of its own trying to get the ITC to reverse certain decisions that allowed Samsung to create workarounds to avoid infringing on Apple patents. In addition, Apple wants the ITC to rule on three other patents that it claims were infringed on by Samsung.
If Apple wins its appeal, it might be able to get the ITC to broaden the import ban to include some of Samsung's newer devices, which would be much more harmful to the manufacturer. While the current ban started on October 8th, it has affected older models like the
Samsung Galaxy S II
,
Samsung Continuum
and the
Samsung Transform
. With the government shutdown, the ITC is currently closed. The shutdown didn't stop Apple's Notice of Appeal from being released and you can enjoy reading it in its entirety, below.
source:
Scribd
,
GSMArena
via
AppleInsider
>