Apple announces "Lucky Bag" event in Japan, crowds are imminent
8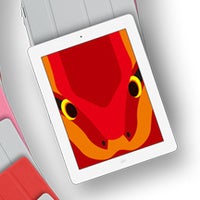 Japan has plenty of customs that westerners can't understand, but the "Lucky Bag" New Year's Day tradition seems like a pretty neat idea. In a nutshell, retailers offer a bag of goodies to its customers at a fixed price. Sometimes the contents of the bag are worth less, sometimes they cost more, if the buyer is lucky.
Despite being a U.S. company, Apple has adopted the tradition as well. In fact, it just announced that the annual Lucky Bag event will take place at 7 retail stores across Japan on January 2. Those who are brave enough to line up early in the morning and stand there for hours regardless of the weather conditions will be given the chance to grab one for 33,000 yuan (about $390). Most of the bags contain accessories, such as headphones and cases, or there could also be an Apple T-shirt in there. Of course, you get a bag too, which is always handy! Few lucky individuals, however, will find more exciting gear in there: an iPod touch, an iPad, or perhaps even a MacBook of some kind, meaning that one might go home with stuff worth twice as much as they paid. That's why the tradition draws big crowds, and even lining up as early as 5 in the morning might still not be early enough.
And that's how Apple will celebrate New Year's Day in Japan. Some say that good things come in small packages, but apparently, a bag could also contain an awesome treat. If the Lucky Bag tradition ever makes its way to the U.S., would you give it a try? Let us know in the comments!