Apple announces 1 billion active devices worldwide
54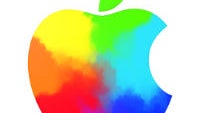 Today's
quarterly earnings call
from Apple kept up a recent trend by Apple to continue growing, but not quite as fast as Wall Street keeps thinking it will. Earnings were up from last year, but missed expectations. However, Apple also had another interesting fact to share as part of the earnings call: there are now 1 billion Apple devices in active use around the world.
Apple obviously didn't give a breakdown of this number, but it is probably safe to assume that the majority of the Apple devices in use are iPhones and iPads, though Mac, Apple TV, and Apple Watch are all counted in this number. This is quite impressive for Apple, which is a company more known for profit margins than especially large device sales totals (at least compared to something like Android.) It is especially interesting given that Apple just announced that it had sold its 1 billionth iOS device back in November of 2014.
The question is how much more room that number has to grow. Apple isn't necessarily a company that targets emerging markets with low-cost devices, which are areas where Android and even Windows Phone flourish; and, higher end markets are getting saturated with smartphones. Apple has started to diversify with the Apple Watch and more of a focus on the Apple TV, but neither device has been the runaway success that Apple experienced with the iPhone or iPad. Still, with the money Apple has in the bank, it has something of a cushion to figure out its next move.