Apple and Samsung exchange list of accused devices and infringed patents before patent trial 2
12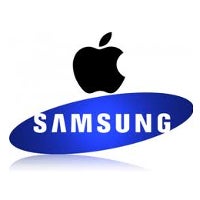 Apple and Samsung are getting ready for patent trial 2, which will be presided over by Judge Lucy Koh, just as the first trial was. Koh has asked both sides to limit the number of claims to 5 per side. Additionally, both Apple and Samsung are limited to arguing that ten devices from each side infringed on their IP. Samsung is actually claiming that five of its patents were infringed on by four Apple devices.
Last month,
Koh tossed one of Samsung's patents
, U.S. Patent No. 7,577,757, which covered the syncing of content across multiple devices. As a result, Samsung decided to argue that one of the four patents it has remaining, was infringed twice by Apple.
Apple's patents that it claims were infringed on:
U.S. Patent No. 5,946,647 for a "System and method for performing an action on a structure in computer-generated data" - Claim 9
U.S. Patent No. 6,847,959 for a "Universal interface for retrieval of information in a computer system" - Claim 25
U.S. Patent No. 7,761,414 for "Asynchronous data synchronization amongst devices" - Claim 20
U.S. Patent No. 8,046,721 for "Unlocking a device by performing gestures on an unlock image" - Claim 8
U.S. Patent No. 8,074,172 for a "Method, system, and graphical user interface for providing word recommendation" - Claim 1
Samsung devices that Apple claims were used to infringe on Apple's patents: Samsung Admire, Samsung Galaxy Nexus, Samsung Galaxy Note, Samsung Galaxy Note II, Samsung Galaxy S II, Samsung Galaxy S II Epic 4G Touch, Samsung Galaxy S II Skyrocket, Samsung Galaxy S III, Samsung Galaxy Tab 2 10.1, Samsung Stratosphere
The patents that Samsung asserts were infringed on by Apple:
U.S. Patent No. 7,756,087 for a "Method and apparatus for performing non-scheduled transmission in a mobile communication system for supporting an enhanced uplink data channel" - Claim 10
U.S. Patent No. 7,551,596 for a "Method and apparatus for signaling control information of uplink packet data service in mobile communication system" - Claim 13
U.S. Patent No. 6,226,449 for an "Apparatus for recording and reproducing digital image and speech" - Claim 27
U.S. Patent No. 5,579,239 for a "Remote video transmission system" - Claims 1 and 15
The Apple devices that Samsung says were used to infringe on its patents: Apple iPhone 4, Apple iPhone 4s, Apple iPhone 5, Apple iPad 2, Apple iPad 3, Apple iPad 4, Apple iPad Mini, Apple iPod Touch (5th generation), Apple iPod Touch (4th generation), Apple MacBook Pro
None of the devices are current-generation models although some, like the Apple iPhone 4s and the Apple iPad 2 are still being sold. Also, Samsung is seeking to have Apple's '172 patent for auto-correct technology invalidated. The USPTO will take another look at certain parts of the patent via a Re-examination. Check out the filing below for more on that issue.

The Apple via Samsung second patent trial is expected to begin March 31st.
source: FOSSPatents, Scribd via AppleInsider

>