Apple and Google renew search agreement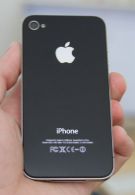 According to
Google CEO Eric Schmidt
, Apple and Google have renewed their search deal. There was concern that Apple would switch to another search provider like
Microsoft's Bing
.
Schmidt told Charlie Rose: "Apple is a company we both partner and compete with...the sum of all this is that two large corporations, both of which are important, both of which I care a lot about, will [remain] pretty close."
Speaking of Apple and
Facebook
, he told the
Wall Street Journal
that "[they] consider neither to be a competitive threat...[their] biggest competitor is Bing." Although both Google and Bing are fighting for the same ad dollars, it's a surprise that he would consider it a greater threat than Apple or Facebook.
Schmidt sat on Apple's board, but had to step down when it became clear that they were competing on more and more fronts. Google's upcoming
music service
is set to compete with iTunes, and their upcoming Google TV will be pitted against Apple TV.
source:
The Register
via
IntoMobile