Apple accuses Samsung of "spoilation of evidence" in patent case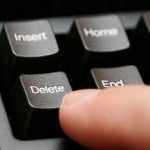 Samsung, like many other companies, apparently has a plan to get rid of emails that take up space on the company's computers. The Korean based firm routinely purges emails from its accounts. But one firm's garbage is another firm's evidence and
Apple is accusing Samsung of deleting evidence related to its court battles
. Apple filed a
motion
accusing Samsung of "spoilation of evidence," saying that its rival (and vendor) destroyed "
vast quantities of relevant evidence in blatant disregard of its duty to preserve all such evidence."


Samsung has apparently been behaving badly and last week
United StatesDistrict Court Magistrate Judge Paul S. Grewal punished the company for its failure to turn over source code. Two weeks before that, the same Judge admonished the Korean manufacturer for

failing to turn over documents it held that mentioned Apple's products

. Wouldn't you like to be a fly on the wall when Apple and Samsung sit down on May 21st and May 22nd for their court-ordered mediation talks?
Samsung's ad hoc, unmonitored email 'preservation' methods have resulted in the irretrievable loss of unknown volumes of relevant emails. … For example, Judge Grewal recently compelled the deposition of Won Pyo Hong, the head of Samsung's Product Strategy Team, in part due to an email in which Dr.Hong 'directly orders side-by-side comparisons of Apple and
Samsung
products for design presentations.'Apple and the Court cannot possibly know how many more emails Dr. Hong sent or received that would have supported Apple's claims that
Samsung
copied Apple products had they not been deleted-from Apple's motion
source: AllThingsD,JoyofTech