Samsung punished by Judge for failing to turn over source code in Apple patent suit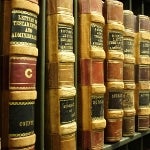 Apple's request for sanctions against Samsung have been granted by
United StatesDistrict Court Magistrate Judge Paul S. Grewal. The Judge is presiding over an Apple-Samsung patent infringement battle and received a motion from Apple back in March requesting that the sanctions be placed on the Korean based firm

for failing to produce source code and other documents

that it had been ordered by the court to turn over. Apple's concern is that the delays caused by Samsung's failure to produce source code and documents make it too time consuming to conduct analysis of Samsung's ever changing Android source code. That, in turn, makes Apple's claim of patent infringement against Samsung a "

moving target

".



found Samsung to be in violation of a court order

. The company failed to turn over documents it had that mentioned Apple's products. The Cupertino based tech titan was planning on using these documents to show that Samsung had infringed on Apple's designs. Judge Grewal is a bit more upset now after the failure of Samsung to hand over the important source code. The code was supposed to show how Samsung had worked around Apple's patent in designing certain aspects of its products, including the "overscroll bounce" that is protected by
U.S. Patent No. 7,469,381
. Turning over the code might have helped Samsung with its defense.
Apple's attorneys have told the Judge that it is
now too late for them to use the source code
and asked the court to ban Samsung from using the source code for its defense. In his sanctions order, the Judge said, "
Samsung shall be precluded from offering any evidence of its design-around efforts for the '381, '891 and '163 patents, and shall not argue that the design-arounds are in any way distinct from those versions of code produced in accordance with the court's order.
Samsung
must instead rely solely on the versions of code that were produced on or before December 31, 2011
."
Samsung just might have shot itself in the foot as the older code that it has to rely on now with this case, is more likely to infringe on Apple's patents than the newer code that it failed to produce to the court in a timely fashion.
source:
FossPatents
via
AppleInsider