Apple Watch Series 3 models with no LTE won't come in ceramic or stainless steel variants
3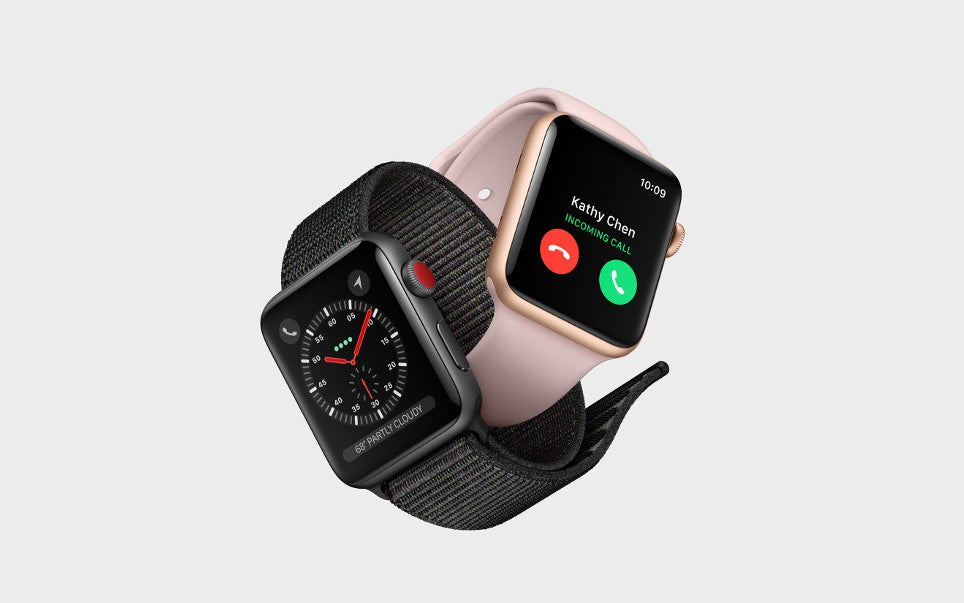 Save for the end-of-the-show "surprise"
iPhone X reveal
, Apple's Tuesday event felt extremely rushed: the iPhone 8 and 8 Plus part was particularly bad about this, but other stuff like the
Apple Watch Series 3
also wasn't given nearly as much attention as it could have.
For example, Apple only mentioned that the new wearable will come in two variants, one with cellular and one without, and conveniently sidestepped the whole mess of editions (and Editions) — by our count, the Series 3 will be available in a whopping 31 different variants at launch, spread across four different brand names.
But while previously different SKUs offered the same functionality (save for a watch face or two) with only cosmetic differences, this time the distinction between the regular Watch and the one with no LTE adds a whole new layer of confusion to the mix. But it seems that won't be
that
much of a problem, as the non-LTE model won't be available in nearly as many variants as its sibling.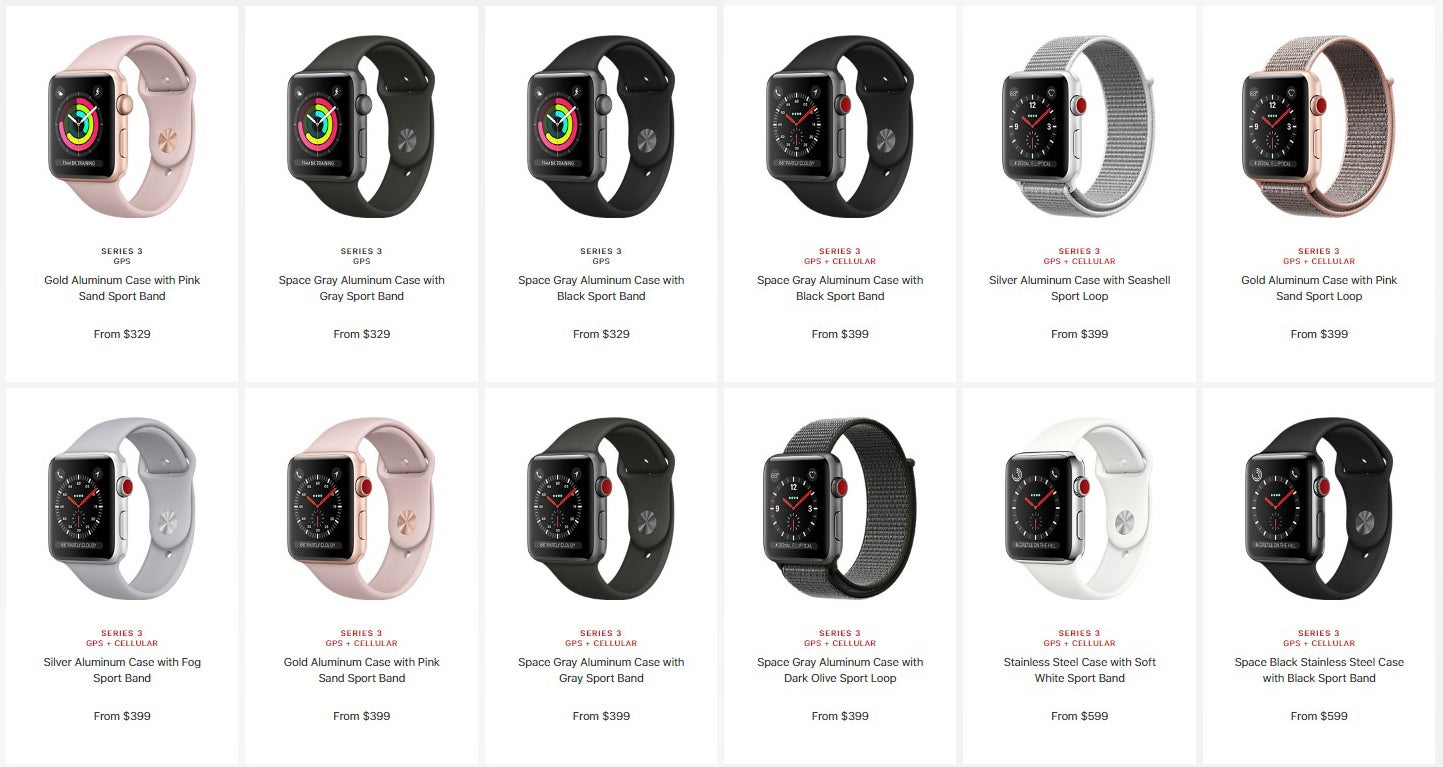 A sampling of all the different Series 3 SKUs available on Apple's website right now
It seems users who have no need for cellular will have to settle for the basic aluminum case and rubber band combo (in the regular and the Nike+ editions), whereas the full-featured Series 3 has options with a stainless steel or ceramic case, along with a ton of other band options we won't list here. And while it's clear Apple is banking on LTE being this year's killer feature, the lack of more cosmetic options for users who don't need the feature might be disappointing to some.
Still, it's worth noting that users will be able to buy bands other than the ones bundled with their Watch — but this, of course, means paying more.
The Apple Watch Series 3 will be available for pre-order starting Friday, September 15, and will hit the store (sorry,
town square
) shelves on September 22. Prices will vary between $329 and $1399, depending on what features, size and style customers choose.