Apple Stores rumored to close for 1 hour on Wednesday for Steve Jobs memorial
27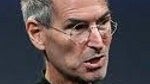 With a memorial for
Steve Jobs
planned to take place at Apple's campus in Cupertino on October 19th, there is talk that the company will allow its employees working in the Apple Store to view the internal ceremony, which begins at 10am local time or 1pm on the east coast. Apple's retail locations are rumored to close for 1 hour on Wednesday between 1pm and 2 pm eastern time and employees will
watch a closed circuit broadcast of the services
live from the the outdoor amphitheater on the Infinite Loop campus.
Flags at Apple have been lowered to half mast. The co-founder of Apple and its driving force,
Steve Jobs passed away on October 5th
, the day after the company introduced the Apple iPhone 4S, after a long struggle with Pancreatic Cancer. While the one hour shut down of the Apple Stores has not been confirmed by the company,
CEO Tim Cook
made a reference to it in an email announcing the service. Cook commented that arrangements have been made for Apple employees outside of Cupertino to view the ceremony.
The entire state of California will remember the 56 year-old today as Sunday will be
Steve Jobs Day
, declared by Governor Jerry Brown. A private memorial will be held at Stanford. Jobs brought workers and revenue into the state thanks to the ever booming business done by Apple ever since he returned to the company, replacing John Sculley. From that point in Apple history, Jobs helped the tech giant go from near bankruptcy to
the largest company in the world by market cap
, at least temporarily, by releasing a string of devices that each became a hit.
source:
iPodnn