Apple & Samsung are seeking tax breaks that'll help grow Indian smartphone production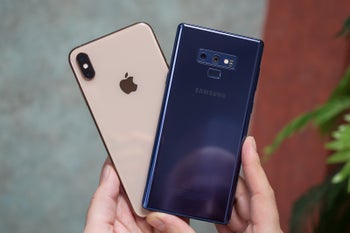 It emerged earlier this month that Apple had plans in place for Foxconn to
start manufacturing
its latest iPhones in India sometime in the near future. Likewise, Samsung continues to focus heavily on its Indian manufacturing facilities. But before putting any further plans into action, it seems the two are
seeking
some incentives.

Through the Indian Cellular and Electronics Association (which also includes members such as HTC, Motorola, Sony and LG), both Apple and Samsung are requesting a number of tax breaks for exports that'll make manufacturing in India equally as attractive as China. The association is arguing that without further incentives, manufacturing growth in the region will become unsustainable in the future.
As things stand, Samsung's smartphone manufacturing facility in India is
the largest in the world
and focuses primarily on the production of low-end and mid-range devices. The facility is also expected to handle production of the
budget Galaxy M series
which is just around the corner and will target Indian consumers directly.

Sales of these devices are expected to bring a big boost to Samsung's smartphone business which has been in decline for the past year. However, this increased number of sales comes with slimmer profit margins, hence the need for export further incentives.
Likewise, iPhone manufacturing in India will allow Apple to avoid a number of tariffs that its devices are currently subjected to – which will subsequently allow it to lower prices in the region. But with the US government threating tariffs or either 10% or 25% on iPhone imports from China, India could soon become an
extremely important manufacturing base
for the company, something that makes the tax breaks even more important.