Apple Pay users get double charged by Bank of America
39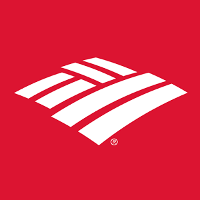 Bank of America has already started issuing refunds to Apple Pay users after a glitch resulted in the bank double billing those using Apple's new mobile payment service. It is an inauspicious start for Apple's new mobile payment service, and brings back memories of
the poor start that accompanied the launch of Apple Maps
. However, in this case, it seems that Bank of America could be at fault, and the bank says that it is working on a fix.
Even though there have been a number of other mobile payment services available, no one has yet to dominate the area. This gave Apple a chance to see if the Apple name could more than make up for being late to the dance. The recently released
Apple iPhone 6
and
Apple iPhone 6 Plus
were the first iPhone models to come equipped with NFC connectivity out of the box, and the Passport app was the perfect place to allow iOS users to store credit cards.
Meanwhile, word about the current debacle starting spreading through the usual social media channels such as Reddit. CNN reporter Samuel Burke revealed that he has been charged twice on every purchase he made using Apple Pay. Because Apple does not keep records of Apple Pay transactions, users were sent to Bank of America's customer service team in order to straighten out the problem. But in some cases, the Bank merely sent customers back to Apple's customer service to fix the problem.
Apple has issued a statement saying it is a Bank of America issue while Bank of America says that Apple is at fault.
"We're aware of a Bank of America issue impacting a very small number of Apple Pay users. They're working on a fix that will be available shortly and reversing any duplicate transactions."-Apple spokesman
source:
CNN
,
CultofMac
via
Engadget