Apple Music for Android tops 10 million downloads
20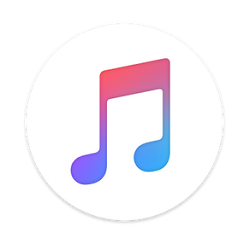 If Apple wanted Apple Music to become the leading destination for streamed music, the company realized early on that it would have to come up with a way to get Android users involved in Apple Music. The answer was not that hard to figure out. Apple came up with an Android version of an Apple Music app that could be installed from the Google Play Store.
Some time in the last day or so, the number of subscribers to the Android version of Apple Music has risen from a range of 5 million-10 million to a range of 10 million to 20 million users. While this doesn't give us the precise number, it does tell us that Android downloads of the app from the Google Play Store have now exceeded 10 million.
Of course, once the free app is installed, an Android user still has to subscribe to the service. One month is $9.99 (students pay $4.99) and a family with up to six members can pay $14.99. As we told you yesterday, Apple is now offering
gift cards for Apple Music
. Available from physical Apple Stores and online from eBay, a 3 month subscription is $29.97 which works out to $9.99 a month. At $99, a 12-month gift card saves you 18% bringing the monthly cost down to $8.25.
Download Apple Music (
Android
)
source:
MacRumors