Apple Music app soon to receive dark mode on Android devices
10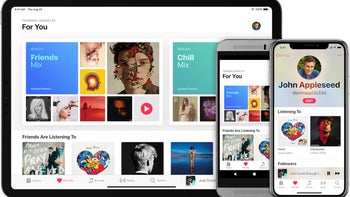 Unlike Google
, Apple is a bit slower when it comes to adding dark mode to its Android apps, but that's quite understandable. If you happen to use
Apple Music
on your Android smartphone, you'll be pleased to know that an upcoming update will bring the long-awaited dark mode.
If you want to try it out before Apple makes it available to everyone, you can install the beta version of the app via the Play Store. The guys at
9to5mac
have recently spotted a new update to Apple Music beta, which adds not only a dark theme but also several features from iOS 13.
Apart from dark mode, the update will also add the redesigned Now Playing UI and time-synced lyrics, which lets users follow along with their favorite music as it plays. The time-synced lyrics feature comes with appealing animations to make following along more fun, as well as some gesture controls that will allow you to jump to your favorite verse.
Apple hasn't yet committed to a release date for this update, but there's a high chance that the new update will be pushed out around the same time Apple releases iOS 13 in the fall.