The Mark of the HomePod: The Internet's funniest jabs at Apple's furniture-staining smart speaker
15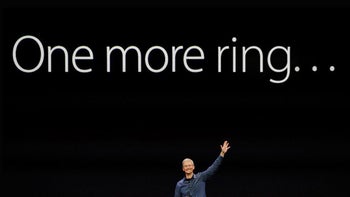 In case you've missed it, numerous HomePod users report
that their wooden furniture has been stained
by the oils of the sound-dampening silicon base of the smart speaker. Yes, no kidding here, here's an excerpt lifted straight from Apple's support page.
It is not unusual for any speaker with a vibration-damping silicone base to leave mild marks when placed on some wooden surfaces. The marks can be caused by oils diffusing between the silicone base and the table surface, and will often go away after several days when the speaker is removed from the wooden surface. If not, wiping the surface gently with a soft damp or dry cloth may remove the marks. If marks persist, clean the surface with the furniture manufacturer's recommended cleaning process. If you're concerned about this, we recommend placing your HomePod on a different surface.
Now, while affected users have all the rights to be quite annoyed and express their disdain at Apple for staining their furniture, this whole issue feels a bit blown out of proportion. Given that the fix is as simple as wiping of your affected wooden drawer with an oil-based furniture polish (which you should regularly do either way), some folks are simply keeping their eyes peeled for something minor to rustle their jimmies and immediately take it to Twitter with the hopes of kick-starting a company-toppling hashtag ending in
-gate
.
Funnily enough, while the white ring might not stain Apple's image in the long run, the numerous funny tweets and jokes that the Internet's collective hive mind came up with will live on. Take a gander at the absolute best ones so far:

Our favorite not Jony Ive was among the first to come front with a couple of excellent jabs, as usual:
It's not like we tried to hide the fact that you need a white table to use HomePod. It's right there on our website. RIGHT THERE. pic.twitter.com/SKwGwpVNDH

— ᶰᵒᵗ Jony Ive (@JonyIveParody) February 14, 2018
Fixed the HomePod "white ring" situation. @tim_cook@pschiller@cuepic.twitter.com/bktpyjuoKJ

— ᶰᵒᵗ Jony Ive (@JonyIveParody) February 14, 2018
Vinyl skin maker dbrand also weighed in:
So... HomePod edition skins, then? pic.twitter.com/SZ6jiY2mcA

— dbrand (@dbrand) February 15, 2018
How to stop your HomePod marking your fancy furniture https://t.co/NwWqQG52WTpic.twitter.com/19CT89Ea58

— Cult of Mac (@cultofmac) February 15, 2018
"If you're concerned about this, we recommend placing your HomePod on a different surface."

Ya'll all just using it wrong.

— LaughingQuoll (@LaughingQuoll) February 15, 2018
The 2018 winter Olympics in PyeongChang were also involved in the debacle:
Look, guys! It's the Olympic Rings! Made out of #HomePod ass drippings! pic.twitter.com/6Y5sCBOLOV

— Phil Nickinson (@mdrndad) February 14, 2018
Ok who set a HomePod on Cupertino pic.twitter.com/ABGw4l4DqT

— Michael Steeber (@MichaelSteeber) February 14, 2018
Oh, that HomePod thing? Not a problem anymore. pic.twitter.com/8I4Z6KIPd0

— Mikah Sargent (@mikahsargent) February 14, 2018
Said one Twitter user:
Apple's next billion-dollar business. "HomePod Coasters."

— Paul Thurrott (@thurrott) February 14, 2018
And, of course, the meme wouldn't write itself if an Eastern-European crochet table runner isn't involved. Slav grandmas will be proud:
I guess that's the ultimate solution. #HomePodpic.twitter.com/k2qXfxvm0C

— Marcin Krzyzanowski (@krzyzanowskim) February 14, 2018

Many, probably:


How many artisanal leather HomePod coasters just got launched on Kickstarter?

— Marco Arment (@marcoarment) February 14, 2018