Apple HomePod will have 272x340 screen and 1 GB of RAM, according to firmware teardown
7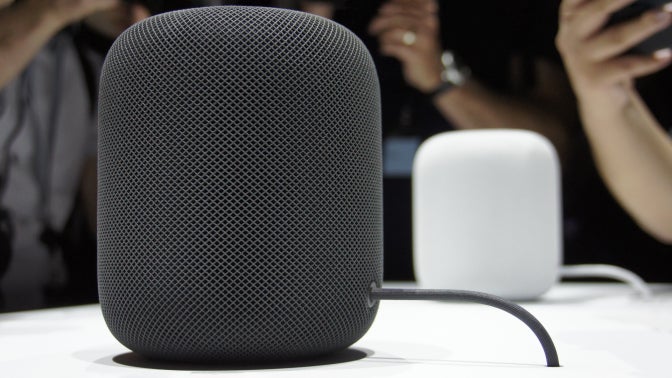 Apple's HomePod firmware was recently torn down by a number of people across the internet,
leading to some further details on the iPhone 8
. Lost in the sauce of all this was some interesting information about the HomePod itself.
According to a firmware teardown by Twitter user Avery Magnotti, it seems the A8-toting device will also carry 1 GB of RAM, double that of the Google Home and quadruple the Amazon Echo. But if it's just a basic input/output device, what does it need that RAM for? It seems likely that this amount of RAM may aid in the
expansion of Siri
, as well as potential support for smaller apps. To what extent these "apps" may be supported is unclear, as is what they may offer over the traditional voice-assistant "skills." It would be hard to justify 1 GB of RAM for much else, though.
As for the 272x340 screen, this is the same size as the display used in the 38mm Apple Watch. This serves as the projector for the lights on top of the HomePod, which can also display shapes and symbols, though, we can't help but think that the appearance of devices like the Echo Show may have Apple thinking about a display that does more in the next generation.
Apple's HomePod was announced in June
of this year at the company's annual Worldwide Developers Conference. Retailing for $349.99, the device is slated for a December launch, and hopes to raise the bar in acoustics as well as set a name or itself in the field of speaker-assistants.
This firmware teardown has been a gift that keeps on giving. We'll be sure to bring you further information if more comes to light.