Apple, Google and Amazon settle issue with Italy and the EU over freemium apps
6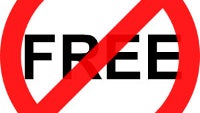 Apple, Google and Amazon have come to an agreement with Italy's Antitrust and Competition Authority. The latter agency conducted an investigation in coordination with the EU over the marketing of freemium apps. These are apps that are free for users to download, but offer in-app purchases for things like extra powers or extra lives for a video game, that can be charged to a credit card.
All three companies have agreed to stop using the word
free
to describe freemium apps in the EU. They also agreed to give users a warning inside the app when an in-app purchase is being made. More than half the games online in the EU use the freemium model.
Apple, Google and Amazon have 90 days to make the changes. By agreeing to make them, each company is saved from having to pay as much as $5.65 million each in fines.
"We were able, together with the Antitrust Authority, to commit three giants of the web to change their behavior—not only in Italy but throughout Europe—this does not happen every day. Now we must ensure that the commitments are respected."-Marco Pierani, head of public affairs, Altroconsumo
The so-called "app economy" is on the way to becoming a huge economic force in Europe. The EU's own forecast has 2018 revenue from app purchases hitting $71 billion, which would be more than triple the 2013 figure. If consumers get confused by thinking that an app is completely free and that there are no charges for in-app transactions, it could prevent this "app economy" from reaching its potential.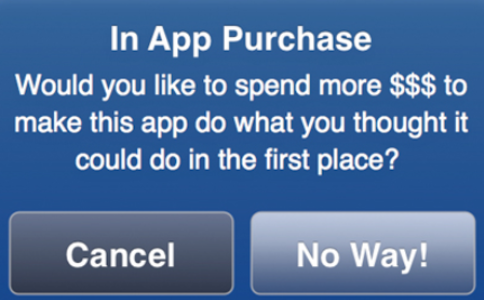 Freemium apps can not be marketed as being free in the EU
source:
WSJ