App shortcuts not enough? Make your wallpaper shine through with Super Shortcuts
4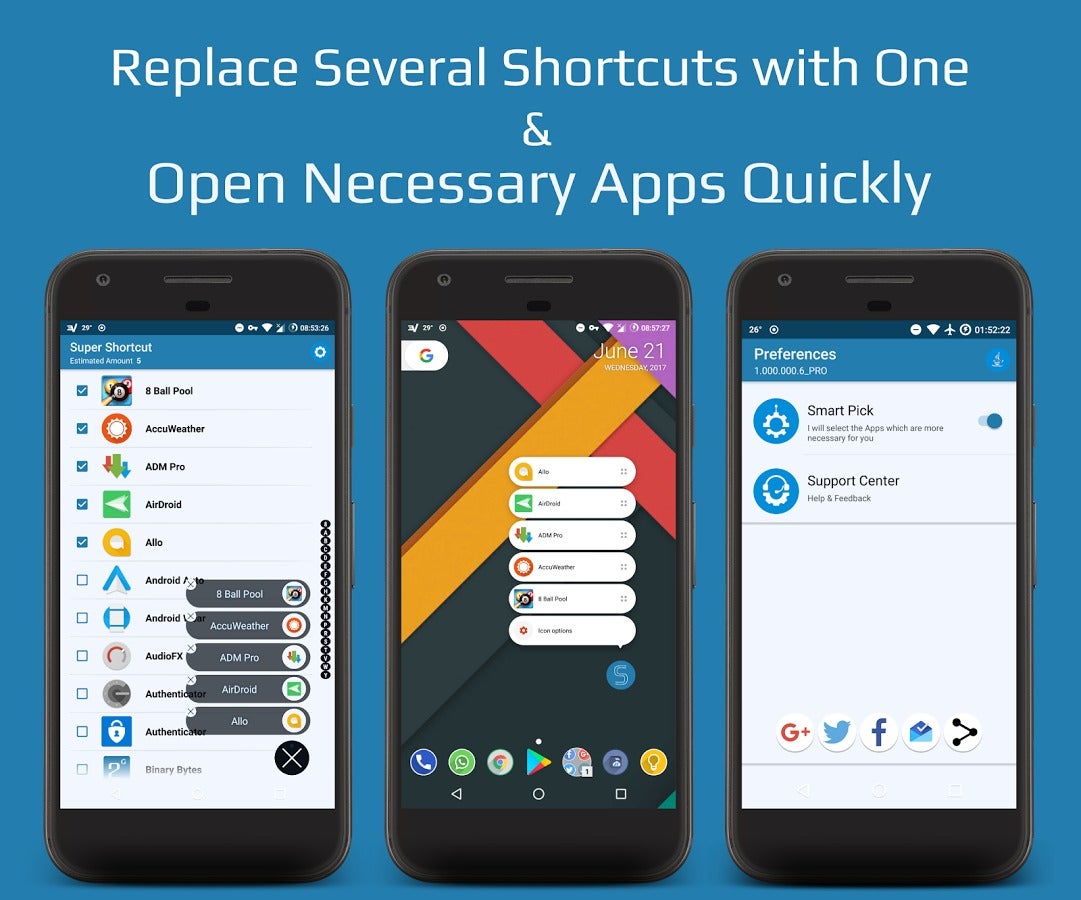 App shortcuts
were introduced in Android Nougat as a way to have a quick access to the most used functions of an app directly from its icon on the homescreen by long-pressing it. It is a nifty idea that circumvents the requirement to have a pressure-sensitive display, and arguably does a similar job.
This same neat trick has now been leveraged to create the Super Shortcuts application, which does a better job than folders at de-cluttering your home screen, leaving only the wallpaper to shine from behind.
The premise is the same as with app shortcuts, but instead of individual app functions, you can launch a number of your most used apps directly from the Super Shortcut icon on the home screen. It takes less space than a folder, and is quicker to access as well:
1.
Download Super Shotcuts
from Google Play, set it up to pop shortcuts to your most used apps or functions, and place it on your home screen;
2. In case the Play Store shows that Super Shortcuts isn't available in your area,
download the APK package
, and install it directly from the sideloaded file.