App gap: New PWAs will not work on Windows 10 Mobile
14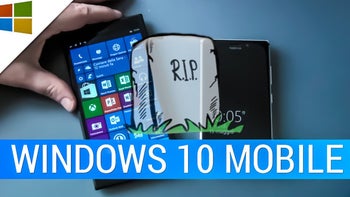 For those who were hoping the move towards
progressive web apps
would make Windows 10 Mobile rise
from the grave
, this may come as bad news. The new PWAs hitting the Microsoft Store will not be fully functional in Edge mobile. It is reported that while some apps launch but are missing functionality; some do not work at all. A major feature that seems to be missing from all PWAs on Mobile deals with notifications. On Windows Mobile, the apps are unable to display any sort of notification in the notification center. This is obviously a key feature of any app and seriously cripples the functionality for users. A conversation on Twitter essentially says that those features are not enabled and most likely will not be in the future. It would seem that a lot of that functionality comes from the developer of the app, and our guess is that most developers will not put time into a dead OS.
So, what are PWAs and what can use them?
Some of you may be wondering what a PWA is? Without getting into too much detail, a PWA is a website that acts like a regular app. They can send notifications, runs games and access different parts of your device such as the camera. Google developed the PWA and Microsoft has started releasing PWAs to the Microsoft store. Besides desktop browsers, both Android and IOS can use PWA's. The major selling point behind the PWA is that a developer can create one app that works across many platforms. Many companies are already putting out their own progressive web apps so you are sure to come across them in the coming weeks and months.