Another mystery Motorola device gets pictured; is this the DROID Bionic?
19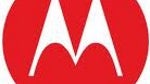 Last week,
we showed you
a picture of a
mystery Motorola Android device
. Now we have another picture of a unnamed Motorola device running Android and despite the lack of clarity in the photo, there is some information that we can glean from it. First of all, looking at the screen, we can see that it is large. We can also spot a
front-facing camera
in the upper left side of the phone, and there is the lack of a physical QWERTY keyboard.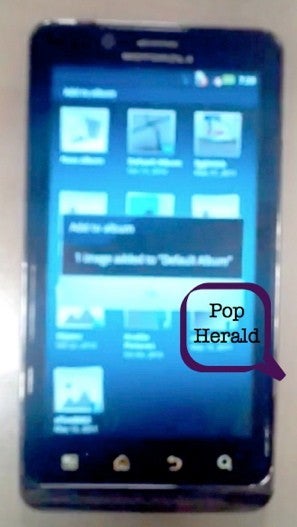 Can this be the Motorola DROID Bionic so out of focus?
So far, this sounds like the long awaited
Motorola DROID Bionic
as recent leaks
have revealed
the front-facing camera to be on the
upper left side of the handset
just like the pictured device, and of course the DROID Bionic does not offer a physical QWERTY keyboard. The only thing missing here is the
Verizon brand
which would really convince us that we are looking at the delayed model. So perhaps this a brand new handset that has yet to have been announced.
On the other hand, the
photo gallery
pictured on the device resembles the one on the recently introduced
Motorola Photron 4G
for Sprint. The Photon 4G has more of a
diamond shape
to it because of the way the ends are cut, so this is NOT that device. And because of the
different color of the notification bar
than the one on the Froyo flavored Motorola Triumph, heading to Virgin with
stock Android
aboard, we can rule out that device as well.
So that leaves us with the Motorola DROID Bionic or some other unknown model. If we could somehow impose upon the photographer to
focus on his subject
a little better, perhaps we can solve this mystery.
source:
PopHerald
via
AndroidCentral
Recommended Stories